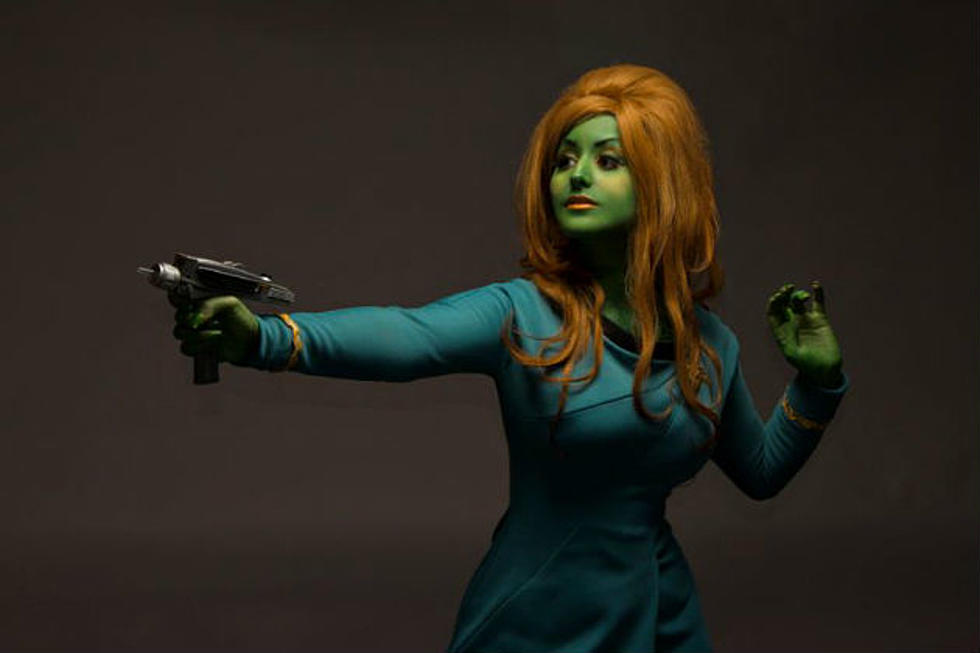 Cosplay of the Day: 'Star Trek' Orion Girl Goes Green
Jessica Lynn
Watch out for those Orion girls from 'Star Trek' -- they really know how to bring a man to his knees. So maybe treat today's cosplay with extra care?
Jessica Lynn is a talented cosplayer with some excellent ideas. Browsing through her Facebook page, you'll find photos of her dressed as Shadowcat from 'X-Men,' Wonder Woman, Spider-Woman and Silk Spectre of 'Watchmen.' And while her lady Vulcan cosplay is pretty cool, we're smitten with her take on the infamous 'Star Trek' Orion girl.
The Orion people are a human-like race of strong, muscled men and enchanting women, who possess pheromones capable of driving men crazy with desire. Orion women are carnal by nature, and have incredible seduction skills, so it's no surprise that when they're made slaves to men, they end up with all the power.
Jessica does a classic take on the Orion girl, with a vintage-style wig and old-school 'Star Trek' dress, and even provides a variation with a slave girl-inspired dress. But don't let her looks fool you -- this Orion girl can be deadly if you get too close!
Do you have cosplay photos you would like to submit for consideration? E-mail to staff [at] screencrush.com!