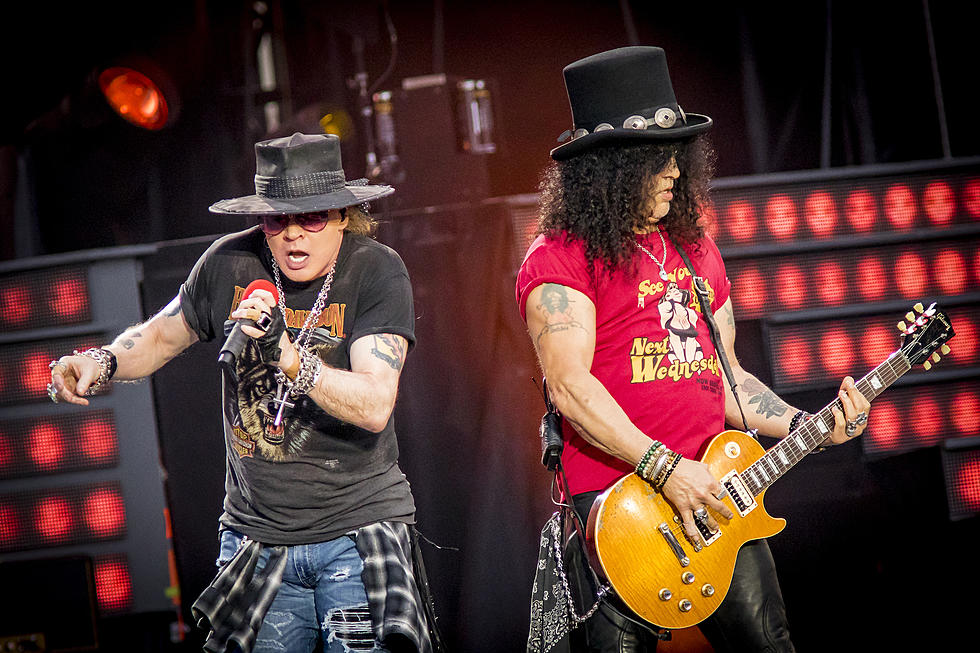 Guns N' Roses Asked by Malaysian Wildlife Organization to Not Traumatize the Animals
Mark Horton, Getty Images
When Guns N' Roses play Malaysia on Nov. 14, fans will likely be screaming for the band to crank it up, but an animal rights group has already asked the band to turn it way down.
Friends of the Orangutans fear that volume from the concert will have a negative impact on the 150 species of animals at the Wildlife Park, which is near the Sunway Lagoon venue in Chow Kit, where the band is scheduled to play.
In an email to GN'R's manager Fernando Lebeis, Friends of the Orangutang director Upreshpal Singh wrote, "Though most animals – not all – are behind the stage, has the promoter of the show provided evidence from a independent wildlife expert to prove that the show will have zero impact on all of the zoo animals? Will all the animals be completely oblivious to sounds coming from the speakers?"
Singh stopped short of suggesting the band supply the animals with concert earplugs, however, he did suggest Guns N' Roses change venues. "Metallica performed in Kuala Lumpur, reportedly before 30,000 fans in 2013 at a different venue, only about 16km away from Sunway Lagoon theme park," he wrote.
It's not likely that Guns N' Roses will move the show, but they might limit the decibel level to ensure the safety of the animals. After all, guitarist Slash is an active animal rights advocate. In 2015, he and Myles Kennedy and the Conspirators joined forces with the International Fund for Animal Welfare by writing the song "Beneath The Savage Sun" and providing its accompanying video. The track and vid were created to raise awareness about the horrendous impact of ivory poaching on elephants around the world.
"My singer Myles and I went to South Africa a couple of years ago and spent some time there, and were very aware of the ivory trade and the sort of destruction of the whole elephant species," Slash told CBS This Morning. "I thought, you know, the great thing to do would be to try and raise awareness in the U.S. about significant...[American] contribution is to the ivory trade because I don't think a lot of people know what's going on."
Slash with Myles Kennedy and the Conspirators are currently on tour in the U.S. Dates run through Oct. 14 in Sacramento, Calif.
Where Does Slash Rank Among the Top 66 Hard Rock + Metal Guitarists of All Time?