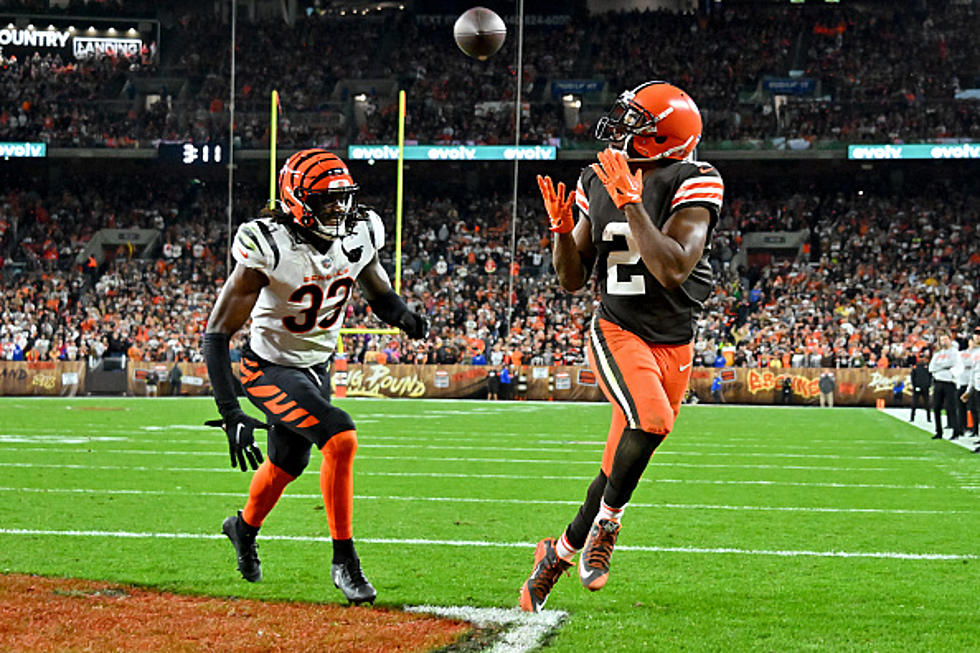 The NFL Games That Buffalo Will See on TV This Sunday
Getty Images
The 2023 NFL regular season kicks off tonight.
The Detroit Lions visit the Kansas City Chiefs at Arrowhead Stadium. The Chiefs are the defending Super Bowl champions, which is a tradition for the NFL to place as the home team for the Thursday Night Football opener. Kickoff will be 8:20 pm.
The Buffalo Bills played in the Thursday night opener last year, which was win over the Los Angeles Rams.
This season, the Bills will once again not be playing on Sunday afternoon. They will play on Monday Night Football at the New York Jets. It's the debut of Aaron Rodgers under center for the Jets in regular season action and a huge draw for the quarterbacks (Josh Allen, Aaron Rodgers), the teams and the markets: New York City and Buffalo, which usually draws huge numbers in prime time.
Because the Bills play on Monday night, Buffalo and Western New York will have to watch the other teams around the NFL on Sunday afternoon.
If you don't have Sunday ticket, here are the games you will see on CBS and FOX.
CBS:
Cincinnati Bengals at Cleveland Browns (1 pm)
Philadelphia Eagles at New England Patriots (4:25 pm)
FOX:
San Francisco 49ers at Pittsburgh Steelers (1 pm)
Green Bay Packers at Chicago Bears (4:25 pm)
All in all, those are four great games to get. Three of the six teams are AFC, which means Bills fans can see what their competition looks like in week 1.
The Eagles and 49ers are expected to be the two best teams in the NFC this season, so a great slate of games if you don't have Sunday NFL Ticket.
Buckle up for football season!
Buffalo Bills Themed Beers For Your Tailgate
These are brews you will want for your next Bills tailgate.
16 Buffalo Bills With Some Of The Best And Worst Nicknames
Tom Brady Was Intercepted By These Buffalo Bills [LIST]
Tom Brady officially called it quits. He is a list of every Buffalo Bills player who intercepted him during his Hall of Fame career.