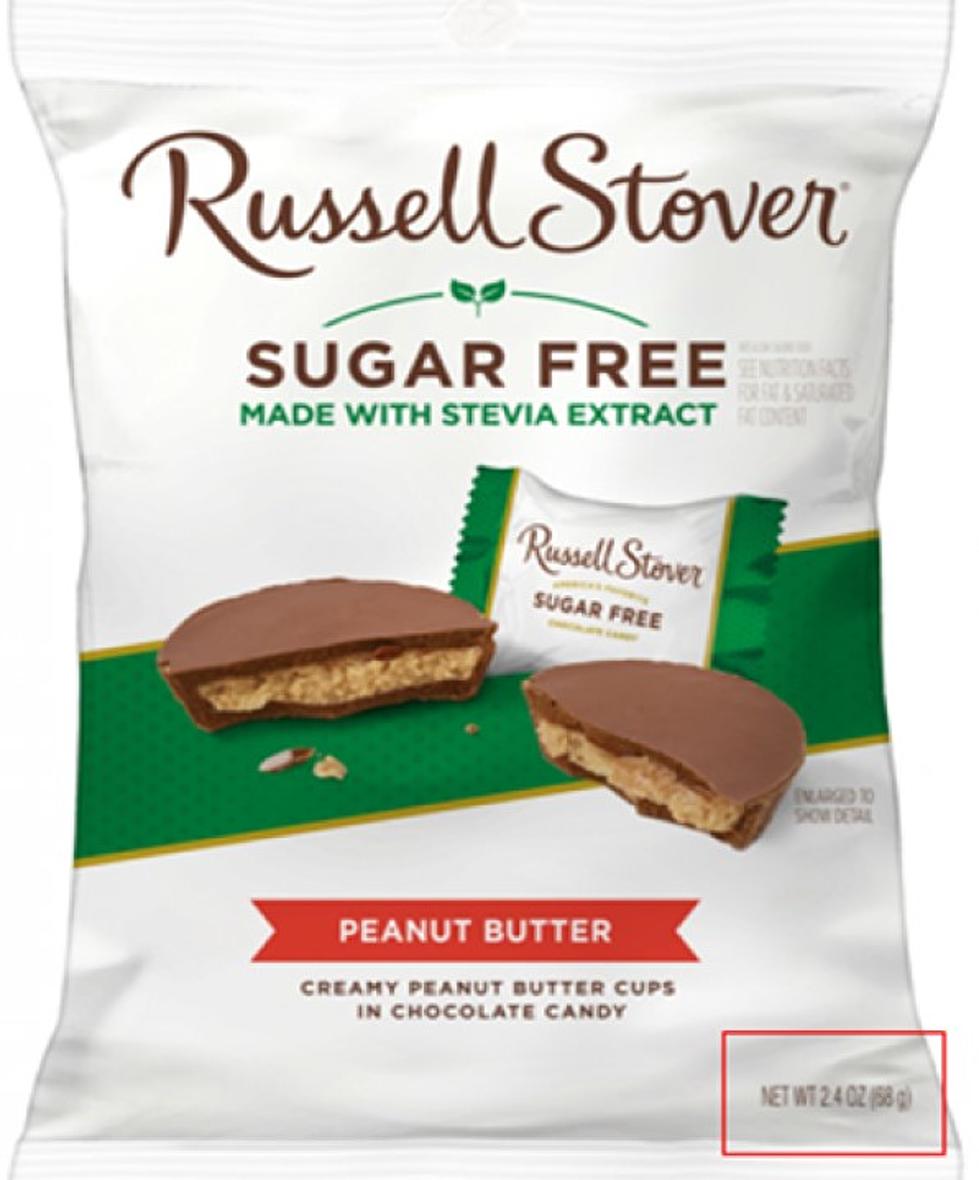 Russell Stover Candy Being Recalled Across New York State
Photo Credit: FDA.org
Another recall has been issued for a tasty treat across New York State.
Feel Good Mornings With Dave Fields Mon-Fri 6am-10am
Russell Stover has issued a recall for its Sugar-Free Peanut Butter Cups.
The ingredients were mixed up and people with an allergy to pecans could get seriously ill if they eat these candies.
Russell Stover is recalling 6 lots of the Peanut Butter Cups nationwide and that will impact stores all across New York.
Some of the packages in these lots could be filled with sugar-free pecan delights instead of sugar-free Peanut Butter Cups.
The USDA said that the packaging does not label pecans, and people who have an allergy or severe sensitivity to pecans run the risk of a serious or life-threatening allergic reaction if they consume the products.
The affected packages come in a 2.4 oz plastic bag with Best Before dates of  May 1st, 2023, and June 1st, 2023. They also have the UPC code of 077260096937, and lot codes of K0521, K0321, K0421, L2122, L2221, and L2321.
Rusell Stover has not received any complaints or reports of illness from the affected packages. They are offering a voucher for a refund or to be used to purchase the correct food item.
You can claim your voucher by contacting Russell Stover directly HERE. You can also call for more information at 1-800-477-8683
This is another one of many recalls that have affected New Yorkers over the past several weeks.
Nissan issued a major recall last week. (READ MORE HERE)
A recall for cocktail shrimp was also issued this week (READ MORE HERE)
Baby Formula was also recalled. (READ MORE HERE)
LOOK: The 10 largest product recalls of the last decade
Estey & Bomberger, LLP compiled a list of the top 10 product recalls since 2007, ranked based on the number of product units recalled in the U.S.
The Five Largest Food Recalls in History That Shocked Americans
Some recalls stand out above the rest because of their magnitude. These are five food recalls that were so serious that they caught the collective attention of the nation.
15 MUST-HAVE Items To Get For Your Food Storage
Affordable must haves for your food storage/emergency preparedness kits