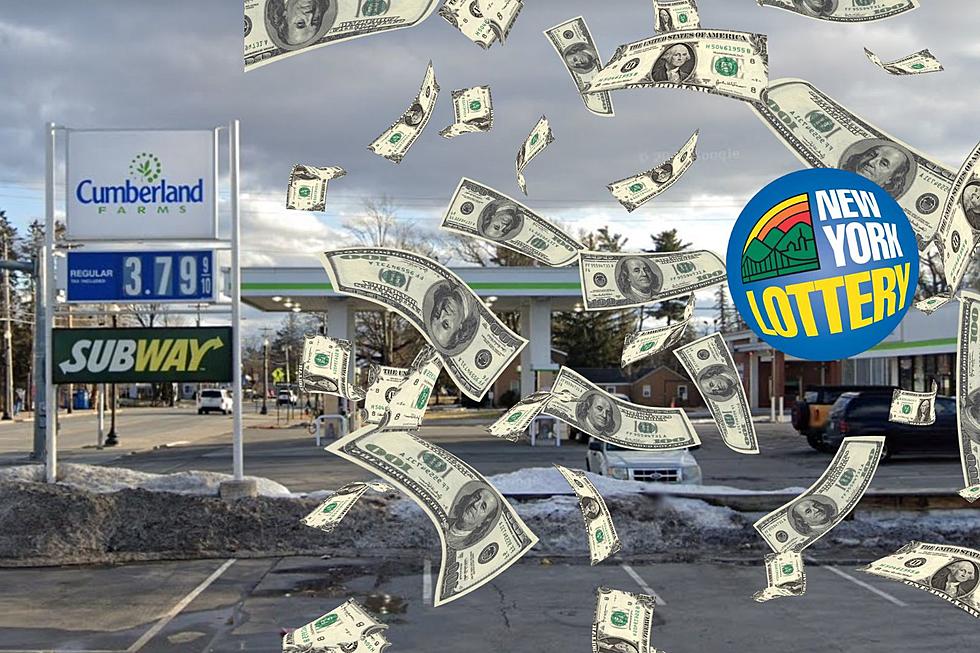 $38K Take 5 NY Lottery Winner Sold at Capital Region Cumby's
Canva-Google Maps
Check your tickets! There was another Take 5 winning ticket sold in the Capital Region. This time it was purchased at Cumberland Farms in Washington County. That winner is cashing in a ticket worth $38,005!
What Were the Winning Numbers?
The winning numbers in Thursday evening's June 1st drawing were 14-23-30-33-35. The Take 5 numbers are drawn twice per day. It happens at 2:30 the afternoon and 10:30 pm. The numbers are drawn from a field of 1 through 39. You pick five numbers and hope to match all five. The jackpot is determined by how many others have the winning numbers. If there is more than one winner, the jackpot is split.
Where Was The Winning Ticket Sold?
The thirty-eight thousand dollar New York State Lottery Take 5 winning ticket was sold in Washington County. It was purchased at Cumberland Farms at 351 Broadway in Fort Edward, NY on June 1st.
There Have Been Many Take 5 Winners in The Capital Region
Early this year, the New York Lottery's Take 5 doled out thousands to Capital Region winners. There were winners at two different Stewart's Shops in Mechanicville in January for over fifty thousand dollars.
There were other winners in Saratoga County at various Stewart's Shops for over eighty thousand dollars. There were winners in the Capital Region in February for a total of over twenty-thousand dollars too. Seems like the Capital Region is a lucky area to buy your New York Lottery tickets!
Which NY Lottery Scratch-Off Games Have the Most Top Prizes Left?
There are plenty of NY Lottery scratch-off games that have big jackpots left. If you are feeling lucky this time of year, try your luck at one of the New York Lottery scratch-off games. According to the
New York Lottery
, these are the scratch-off games that still have jackpots to be won to make you become an instant millionaire.