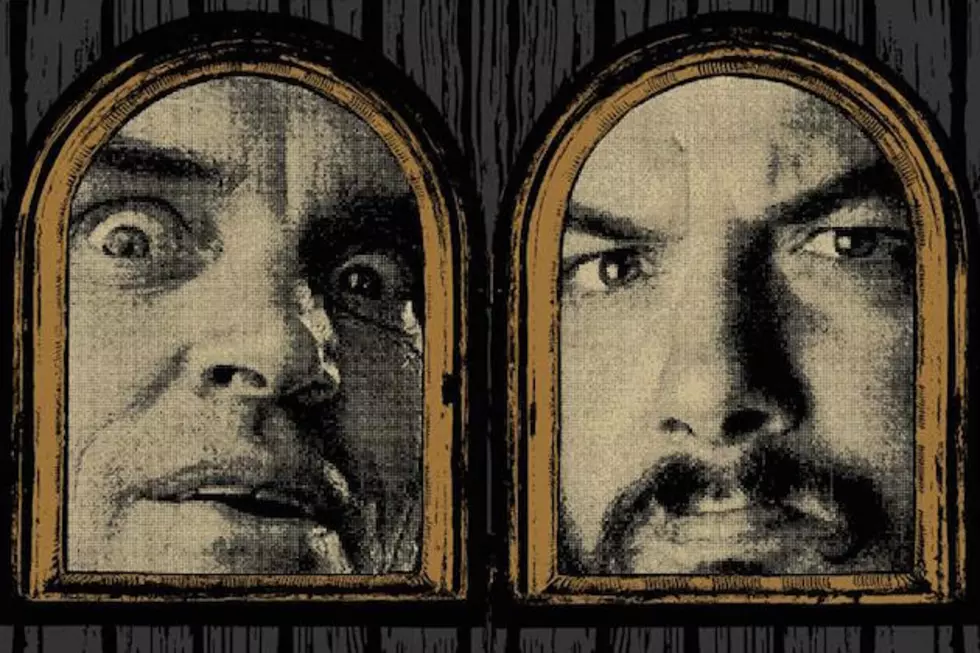 Listen to Philip Anselmo + Horror Actor Bill Moseley's 'Bad Donut' – Exclusive Premiere
Housecore
We've got the exclusive premiere of a new track from Philip Anselmo and horror film favorite Bill Moseley. From the duo's upcoming Bill & Phil EP, Songs of Darkness and Despair, listen to the release's closing track, "Bad Donut."
You may have seen Mr. Moseley as Chop Top in The Texas Chainsaw Massacre 2 or Otis in Rob Zombie's House of 1,000 Corpses and The Devil's Rejects. Moseley had been working toward recording an album with Anselmo for years, and when Philip finally found himself with a free weekend, he invited Bill to stop by and knock out an EP.
Moseley didn't originally plan to sing on the release, even though he had written a stack of lyrics. Anselmo convinced the horror actor to put his voice to tape, while the Pantera legend took charge of the instrumental sections. "All the songs have a different vibe because I wanted the music to represent Bill's lyrical vision, and we needed to, because Bill does indeed have a unique, visual element within his choice of words and phrasing," Anselmo says. "I love Bill Moseley, and can't wait to work on the next one! Be cool and enjoy this one!"
Check out Phil & Bill's "Bad Donut" in the audio player below! Songs of Darkness and Despair will see a Jan. 20 release via Housecore Records. Pre-order a copy here.
Listen to Bill & Phil, 'Bad Donut'
See Where Philip Anselmo Ranks Among the Top 66 Hard Rock + Metal Frontmen of All Time
Philip Anselmo Reads 'The Monster at the End of This Book'