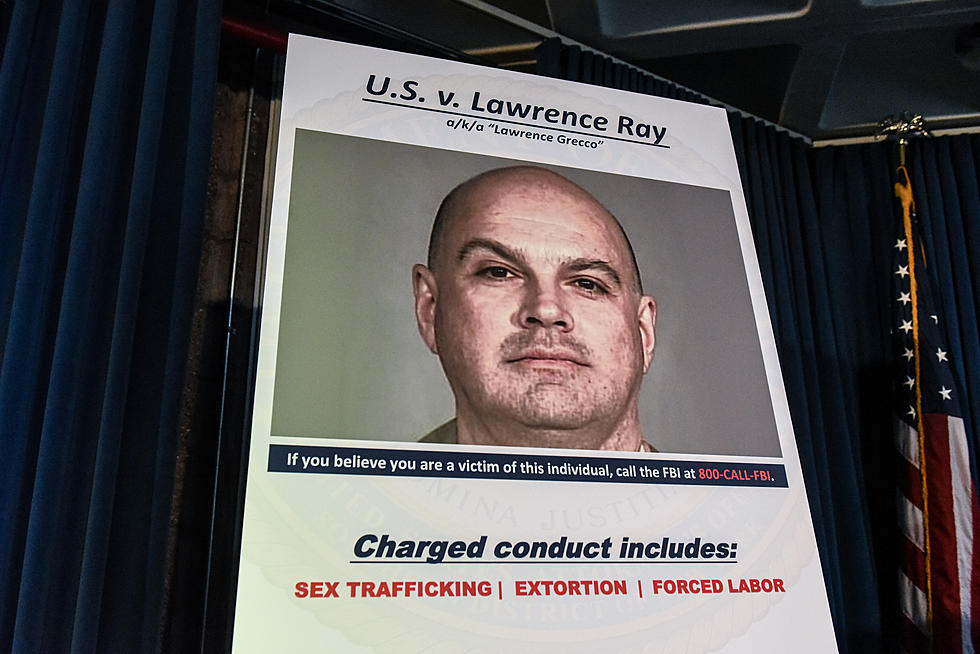 Parent Ran New York Sex Cult, Abused Students in Hudson Valley
Getty Images
A former convict "used violence, threats, and psychological abuse" to run a sex trafficking ring out of his daughter's classmates in the Hudson Valley.
On Wednesday, Lawrence Ray aka "Lawrence Grecco," 62, of New Jersey was convicted in federal court for racketeering conspiracy, a violent crime in aid of racketeering, extortion, sex trafficking, forced labor, tax evasion, and money laundering offenses.
"Twelve years ago, Larry Ray moved into his daughter's dorm room at Sarah Lawrence College. And when he got there, he met a group of friends who had their whole lives ahead of them. For the next decade, he used violence, threats, and psychological abuse to try to control and destroy their lives. He exploited them. He terrorized them. He tortured them. Let me be very clear. Larry Ray is a predator. An evil man who did evil things," U.S. Attorney Damian Williams said.
Sarah Lawrence College
In 2010, Ray was released from prison and moved into his daughter's dorm room at Sarah Lawrence College in Westchester County. He then began targeting her daughter's college friends, officials say.
Ray used physical and psychological threats and coercion to indoctrinate and exploit a group of college students in Westchester County as well as other victims.
Ray extorted approximately $1 million from at least five victims; forced certain victims to perform unpaid labor; and caused, through force, fraud, and coercion, at least one victim to engage in commercial sex acts, officials say.
He laundered the proceeds of his crimes through an internet domain business. Ray committed the alleged offenses in locations including Westchester County, across New York State, and North Carolina.
According to the allegations in the Indictment:
After less than a day of deliberations, the unanimous jury convicted Ray of every count presented to the jury after a four-week trial before U.S. District Judge Lewis J. Liman.
"Today's verdict finally brings him to justice. This verdict would not have been possible without the victims who testified in court. We are in awe of their bravery in the face of incredible trauma," Williams added.
37 High-Risk Hudson Valley Sex Offenders Recently Moved in New York State
These 11 New York State Counties Have Most Registered Sex Offenders