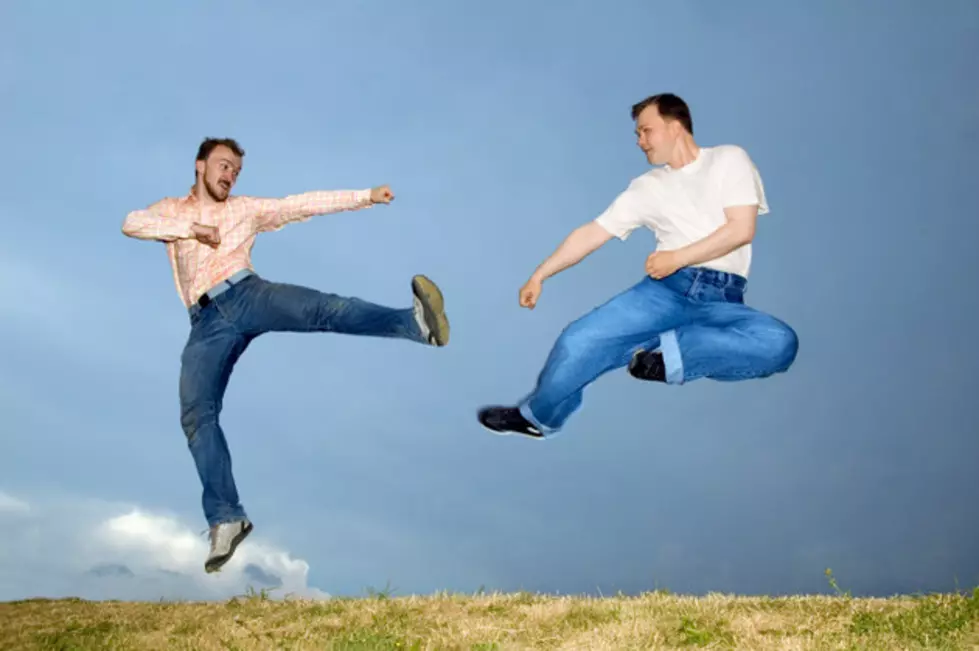 This 5 On 1 Fight Seems Fair: 'World Star' [VIDEO]
LP7
First off, turn the volume all the way down. "World Star" will be screamed over and over and over again. Ugh. Meanwhile, two meatheads are gearing up to scrap shirts off with a bunch of pushing and shoving. Frankly, they probably would have tired out and called it quits. But nooooo.
Some chick, who looks like she may be with one of the dudes, had to go ahead and get in the middle of this thing, which, for whatever reason, inspired one of the meathead's to start throwing swings, knocking the chick and her man to the ground. Cue gang mentality now please.
These kids, man, kicking in the head like it's a video game. This is how you end up with life in prison for "accidentally" killing another human being. One-on-one fights or bust from now on. Oh, and ladies, stay out of it. Just stay out of it.
Sidenote: If you scream "World Star" in any video, you're an idiot.