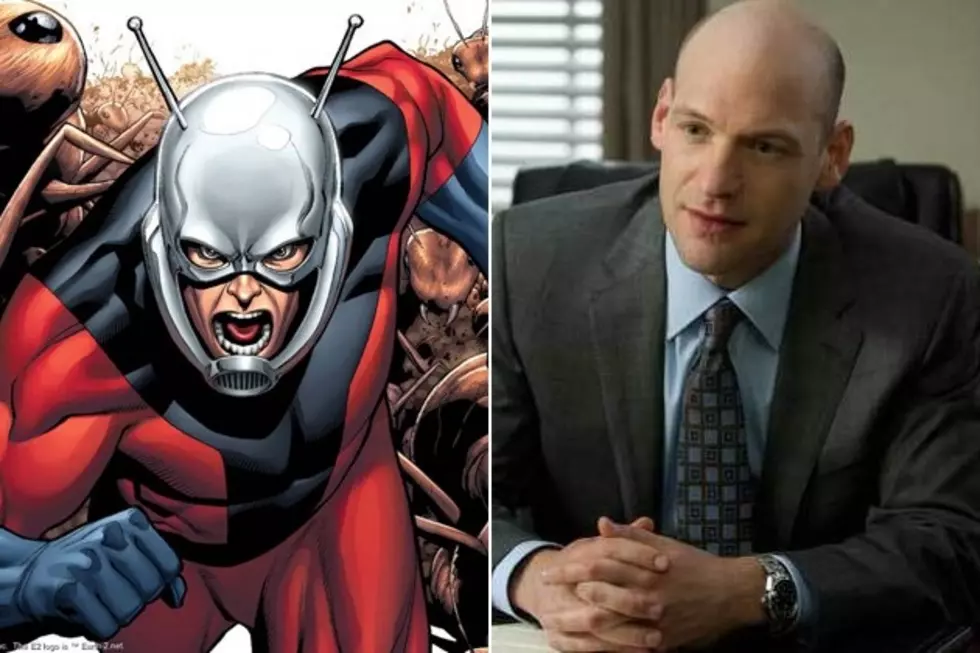 'Ant-Man' Circles Corey Stoll
Marvel, Netflix
'Ant-Man' is gearing up production, and much of the principle cast has been signed, but now it appears that hot character actor Corey Stoll is the latest actor to be rumored to join the great cast of Edgar Wright's upcoming Marvel movie.
The Wrap broke the news, though they have no idea who Stoll will be playing in the film. It is known that Paul Rudd will be starring as Scott Lang, while Michael Douglas will be playing Hank Pym, and that Evangeline Lilly, Michael Pena and Patrick Wilson are also up for roles, but -- much like Stoll -- it's unknown if they will be playing characters from the Marvel universe, or character created specifically for the film.
Stoll had bounced around Hollywood, and led the failed 'Law & Order' spinoff 'Law & Order: LA,' but his fortunes seemed to turn after a great cameo in Woody Allen's 'Midnight in Paris,' which he followed with a standout role in the hit Netflix series 'House of Cards.' He recently had a part in the Liam Neeson film 'Non-Stop' and is going to be in the upcoming adaptation of Guillermo del Toro's 'The Strain.' But as it's unknown how big or important the role is, it's hard to say how good this could be for his career. Who would have guessed that Clark Gregg's turn as Agent Coulson would lead where it did? 'Ant-Man' is scheduled to hit theaters July 17, 2015.