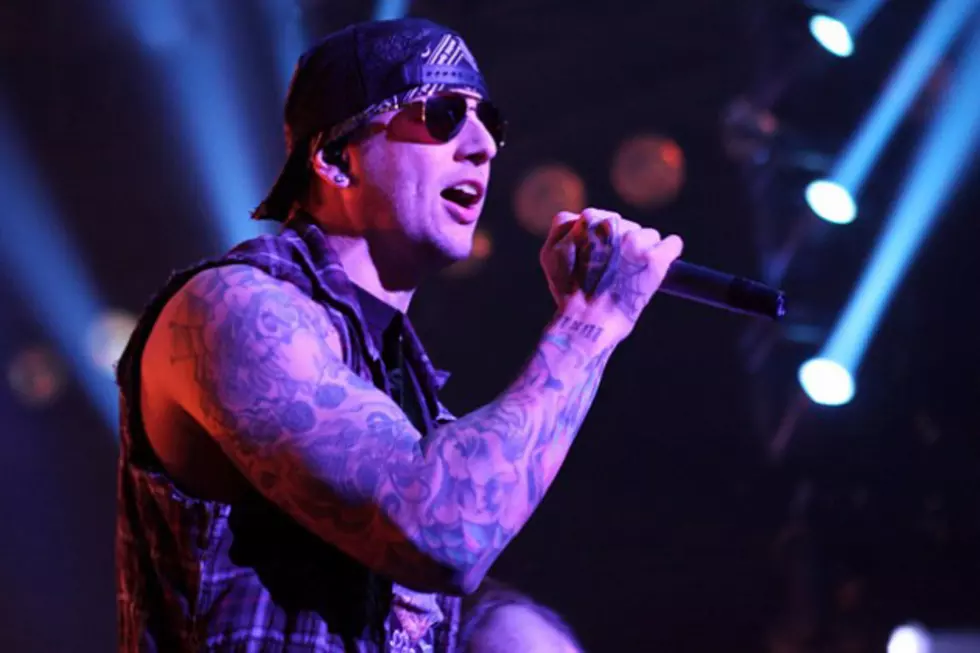 Avenged Sevenfold Song 'Shepherd of Fire' Featured in 'Call of Duty: Black Ops II' DLC Pack
Mary Ouellette, SheWillShootYou.com
Avenged Sevenfold have made several contributions to the 'Call of Duty' video game series. They'll be part of 'Apocalypse,' the fourth and final downloadable content (DLC) pack of 'Call of Duty: Black Ops II,' due to be released Aug. 27 on XBox Live.
The 'Apocalypse' DLC will see a release the same day as Avenged's new album 'Hail to the King.' The new track 'Shepherd of Fire' will be featured in the game's intro cinematic video for the 'Origins' zombie experience. 'Call of Duty: Black Ops II' was released last November and at the end of the credits, a virtual A7X perform 'Carry On.' In addition to the band, characters from the game join in as well.
Speaking to Kerrang!, vocalist M. Shadows talked about 'Shepherd of Fire.' "If you just listen to the music, if feels you've been taken down to Hell," says Shadows. "From the riffs, to the bells ringing, to the horns, to the drumbeat, it feels like you've been dragged down."
Avenged Sevenfold have several live shows coming up including the Heavy MTL Festival in Canada, a free show at the Hollywood Palladium celebrating the album release and the famed Rock in Rio Festival in Brazil.
In October, they'll launch a tour with Deftones and Ghost (Ghost B.C.) It kicks off Oct. 3 in Chicago and wraps up Oct. 26 in Las Vegas.