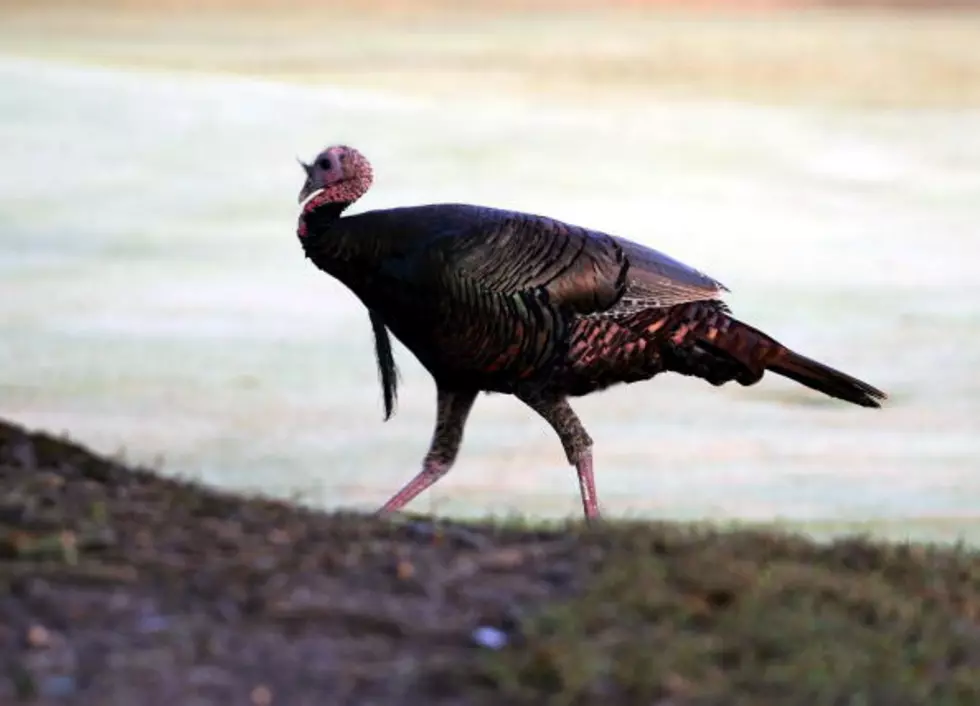 DEC: Should Wild Turkey Shot Size Change in New York?
Getty Images
Wild turkey hunting season began this week and runs through May 30th. The New York State Department of Environmental Conservation is proposing some changes that may make hunting the feathered species more challenging. There are more than a few hunters already concerned with by the scarcity of the wild prize. The NYDEC wants to hear from those anxious hunters by June 5th.
Hunters are permitted to take take two bearded wild turkey, but only one bird per day. Hunting hours are from 1/2-hour before sunrise until 12pm, noon. According to outdoor journalist Steve Featherstone of syracuse.com, "the number of turkeys taken statewide has been trending down over the past decade. According to DEC estimates, the wild turkey harvest for spring 2021 decreased 21% from the previous spring, and was below the 10-year average spring take."
Featherstone talked to Mike Joyner, who has three decades experience hunting turkeys and has published three books on the subject. Joyner told the syracuse.com columnist, "We are certainly far from peak. Preliminary scouting is very dismal in at least the places I hunt" around the Southern Tier. Joyner told syracuse.com that areas up north in Jefferson and St. Lawrence County "are swimming in turkeys."
Outdoor columnist for poughkeepsiejournal.com, Bill Connors talked to DEC Commissioner Basil Seggos about the changes proposed to for wild turkey hunting in New York State. "Wild turkey restoration is one of the greatest success stories of modern wildlife conservation. In New York, DEC's management and protection of wild turkeys has allowed the birds to maintain self-sustaining populations in all suitable habitats of the state. This regulation change would expand hunting downstate, ensuring New York remains a premiere destination for turkey hunters in the northeast."
The changes will be: the minimum shot size going from No. 8 to No. 9, making it the smallest shot size used in New York State hunting regulations. In addition, the NYDEC proposes establishing a spring turkey season in Suffolk County on Long Island in spring 2023. According to Connors, the Department of Environmental Conservation is accepting comments on proposed changes to turkey hunting regulations until June 5th. If the new regulations are approved, turkey hunting will be expanded across the New York beginning this fall.
You can click here for the full list of wild turkey hunting regulations for New York State. Always remember to be safe out there. Know what is behind your target. Good luck and enjoy some terrific weather for hunting wild turkey.
Ex-Capital Region Manager Takes Down New York Mets Polar Bear
In the final game of the three game series, the New York Mets and St. Louis Cardinals were involved in a bench clearing brawl. A former Tri City ValleyCats manager was right in the thick of things.
Which Capital Region Counties Are Ranked The Healthiest In NY?
Can you live longer depending on where you live? This research says you can and ranks the healthiest counties in New York State. So, we broke it down to the Capital Region.
New York Colleges That Made The Top 50 Most Expensive In America
CBSNEWS.com did a Top 50 Most Expensive Colleges and Universities in America. Let's see which New York colleges made the list.