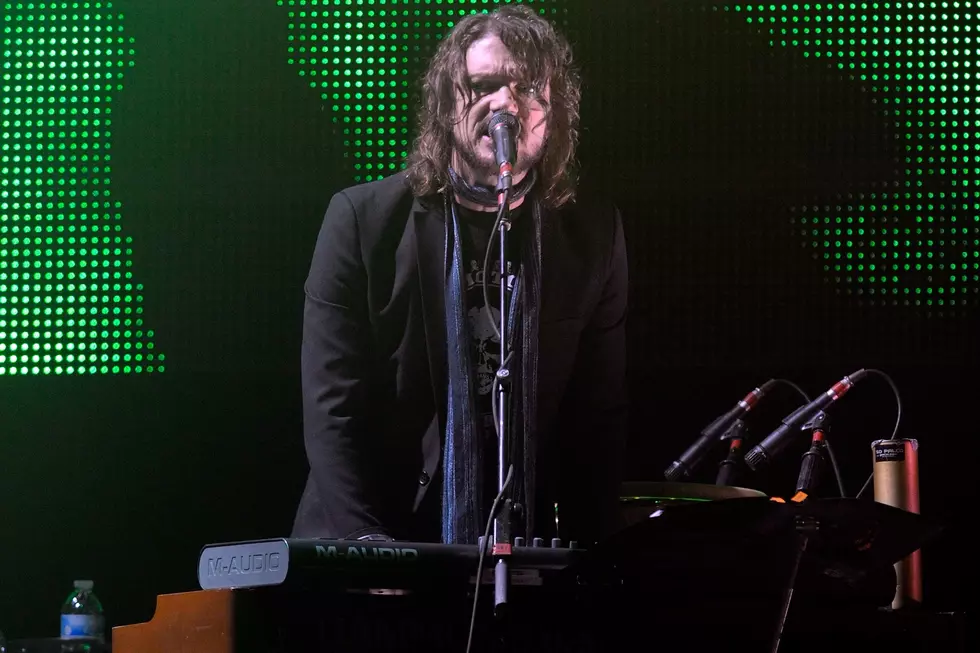 Dizzy Reed Side Project Hookers and Blow Announce Tour Dates
Ethan Miller, Getty Images
Guns N' Roses keyboardist Dizzy Reed has planned a "holiday hangover" with his band Hookers & Blow, co-founded with Quiet Riot guitarist Alex Grossi and rounded out by bassist Todd Kerns (Slash featuring Myles Kennedy and the Conspirators), drummer Johnny Kelly (Danzig) and bassist Chip Z'Nuff (Enuff Z'nuff).
The group's winter tour dates, sponsored by Rock'd Vodka, will feature support on select dates from Dead Fervor, as well as "rock 'n' roll comedy" from That Metal Show vet Don Jamieson. After an early December date that will feature Grossi and Reed playing in a trio format alongside GNR drummer Frank Ferrer, the tour picks up in earnest on Dec. 27 in Hermosa Beach, Calif., and is currently scheduled to run through Jan. 28 in Bradley, Ill.
A going concern since 2004, the Hookers & Blow band has kept its members busy between higher-profile projects — like Reed's ongoing tenure in GNR, which will put him back on the road with the group for a series of European dates next summer. Quiet Riot, meanwhile, are promoting their recently re-recorded Road Rage LP.
Hookers & Blow Tour Dates
12/08 — Mohegan Sun Casino — Uncasville, CT (Dizzy & Alex only w/ Frank Ferrer, not HN'B)
12/27 — St Rocke — Hermosa Beach, CA w/ PARADISE KITTY
12/28 — Count's Vamp'd — Las Vegas, NV
12/29 — BLK Live — Scottsdale, AZ
12/30 — Whisky A Go Go — Hollywood, CA
12/31 — Holy Diver — Sacramento, CA
1/10 — TBA — Nephi, UT
1/11 — TBA — Salt Lake City, UT
1/12 — Diamondz — Jerome, ID
1/13 — TBA — Idaho Falls, ID
1/14 — TBA — Jackson, WY
1/15 — Herman's Hideaway — Denver, CO
1/16 — The Scene — Kansas City, MO
1/17 — The Oaks Theater — Pittsburgh, PA
1/18 — River Rock — Derby, CT
1/19 — Cannery Music Hall — Southbridge, MA
1/20 — The Vault — New Bedford, MA
1/21 — Blacktorne 51 — Elmhurst, NY
1/22 — BAR XIII — Wilmington, DE
1/23 — TBA- Columbus, OH
1/24 — Musica Theater — Akron, OH
1/25 — Route 20 Music Hall — Racine, WI
1/26 — The Back Bar — Janesville , WI
1/27 — Sundance Saloon — Mundelien, IL
1/28 — The Looney Bin — Bradley, IL