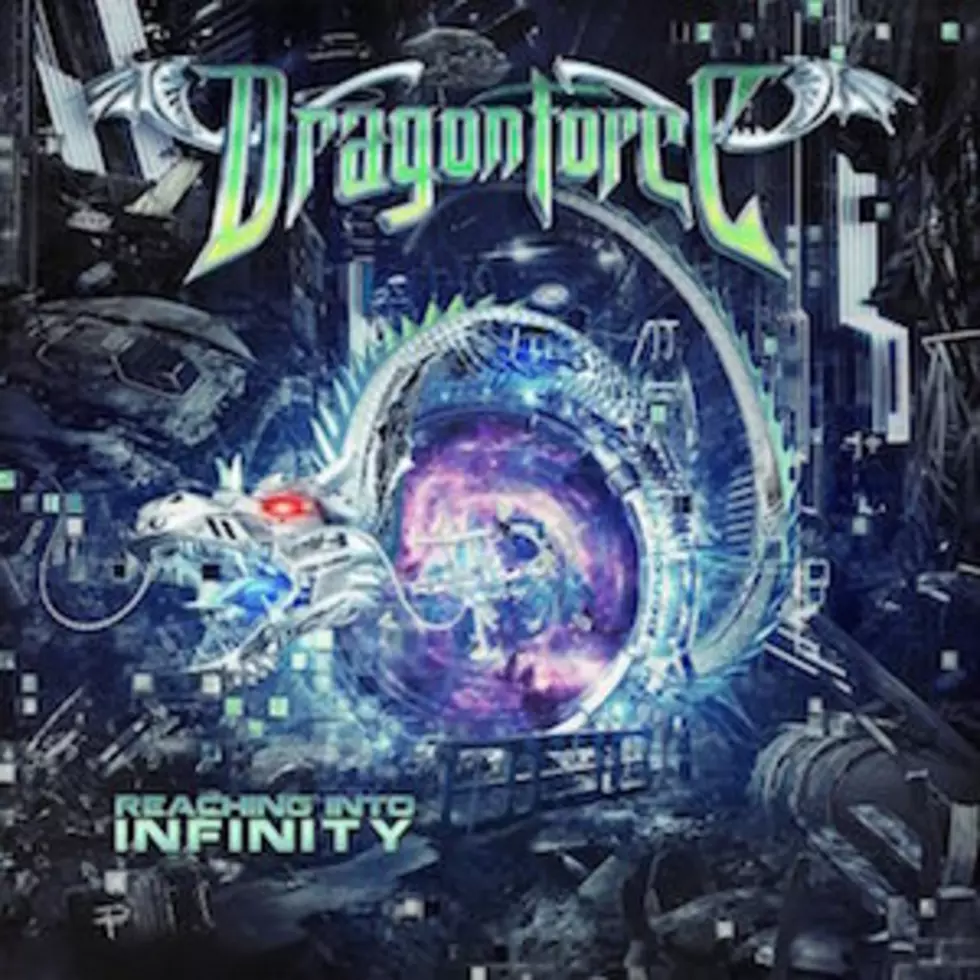 Dragonforce Announce 'Reaching Into Infinity' Title for New Album
Metal Blade
Dragonforce have been in the studio since late last year, but it looks as though things are coming together. The band has just revealed the album title and artwork for their new disc via their Instagram account.
The disc is titled Reaching Into Infinity and was revealed via nine Instagram posts that show pieces of the album art. When stacked three wide and three deep, they reveal what the album will look like and the actual title of the disc. Check it out for yourself at this location or see the album art tied together in this post.
At present, the band is eyeing a spring release, though they tease on their Facebook page that another major announcement is coming this Wednesday (Feb. 8). Will it be all the official details of the new album? Is there a new song or video coming? Will it be a tour announcement? Could it be all of the above? You'll have to wait until tomorrow to find out.
The Reaching Into Infinity disc will be the band's third album with vocalist Marc Hudson, who took over after the exit of ZP Theart in 2011. The band recorded the disc primarily in Orebro, Sweden with producer Jens Bogren. Stay tuned for additional information on the album.
See Dragonforce in the Top 10 Metal Albums of 2006