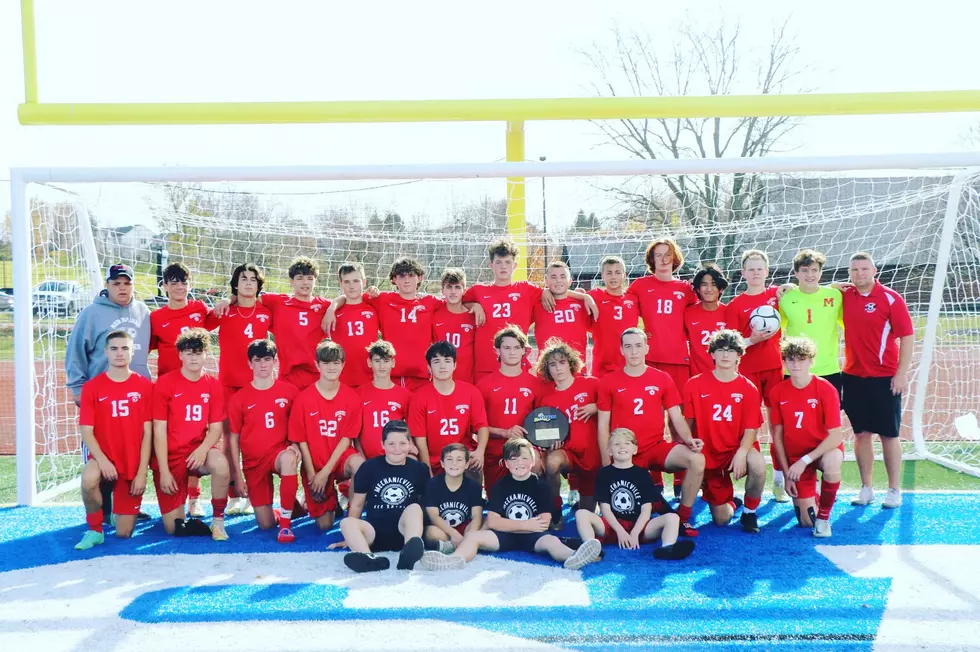 Entire Mechanicville Community Vying For Boys' Soccer State 'Ship
Michael Mitchell Facebook page
Mechanicville is a special community. I know because I was born and raised there and have returned to raise my family in this amazing city. The Mechanicville boys' soccer team is now on the cusp of winning the first-ever state championship for any boys program in Mechanicville School history and the entire community is rooting for them.
The Boys' Soccer Team is Headed to the State Tournament
Last weekend, the Mechanicville boys' soccer team defeated Plattsburgh 2-0 to win the regionals and head to the New York State Class B tournament. This group of boys is special and dedicated to bringing the state championship home.
They will play on Saturday (November 12th) at 8:30 am two hours away in Goshen, NY. Because all of Mechanicville is rooting for the boys but can't all travel to see them play, the school is hosting a watch party in the cafeteria starting at 8 am. They expect to have over two hundred people there.
The Mechanicville Red Raider Captains and Coach Were On-Air With Brian & Chrissy
We had head coach Mike Ciulla, Senior Captain and Goalkeeper Dylan Raucci, Senior Captain, Colin McNutt, and Senior Captain Luke Micklas on air with us to talk about what this means to the boys and the entire Mechanicville community.
Hoping to Have a Firetruck Escort Parade on Sunday Afternoon
It is a tradition in Mechanicville to parade the teams through the city after a big win. If the boys win on Saturday, they will play in the state championship game on Sunday at 8:30 am. Let's send some good vibes to this awesome group of boys and their coaches representing Section 2, Class B, Saratoga County, and an amazing little city called Mechanicville.
GOOD LUCK RED RAIDERS!!!
Ten Times Capital Region Sports Teams Won Their League's Title
Sports fans in the Capital Region have been lucky enough to see a few championships over the years. Do you remember these ten stories of teams winning titles?