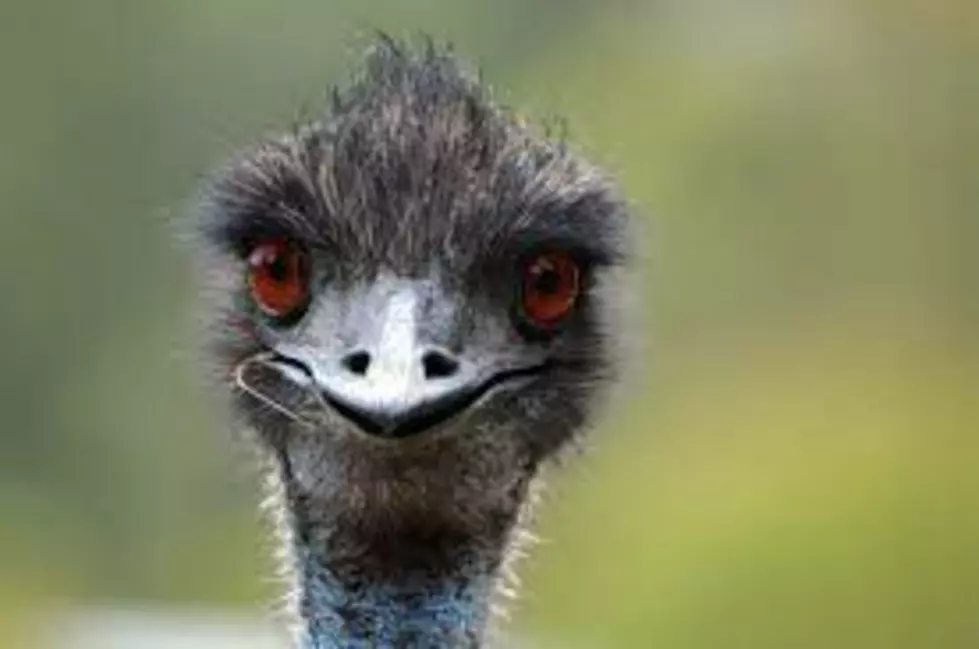 Hey Rensselaer County, Have You Seen Charles the Emu?
Berkshire Bird Paradise Facebook
Charles the Emu has embarked on a stealth mission to venture out of his Berkshire Bird Paradise and they are looking for your help to bring him home.
Apparently, the Berkshire Bird Paradise has had a bit of construction going on recently and yesterday one stealthy emu by the name of Charles managed to sneak out of his enclosure Tuesday and set off on a little adventure around Rensselaer County.
According to the TU a rep for the bird paradise said that Charles is harmless and you can actually pet and feed and feed him and that he is probably "sitting in somebody's backyard right now or in a field, having fun" but that they would like to get him home so that he doesn't get hit by a car or become dinner for the coyotes.
Yesterday Charles was spotted close to Varville Rd. and there have been a couple of sightings today near Soul Fire Farm and Josh Hall Pond Road. If you happen to see him out and about give the Berkshire Bird Paradise a ring at 518-279-3801 so that they can bring him home!