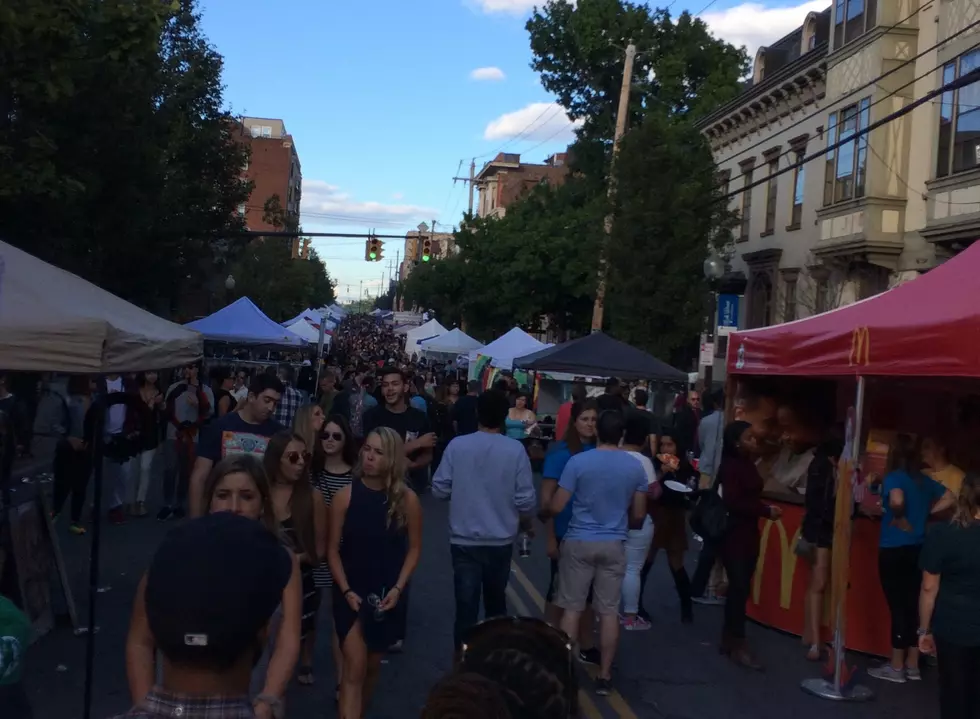 I Went To LarkFest Solo And This Is What I Saw
Lots of People
I can tell you first hand, LarkFest by yourself is a whole different experience.
Okay well that may  not be an entirely accurate statement because I had never been to LarkFest prior to this experience. However, generally speaking, doing or going to anything that involves 80,000 people by yourself is on a whole other level.
Below is a small gallery of photos documenting my solo (and first) LarkFest. Some are fun, some are funny, and some are awesome! Although I do make light of some of typical stereotypes one would expect from an event such as this I did get to check out a lot of what the Lark St. neighborhood had to offer. Everything from really amazing food to spectacular art and of course some great local and regional tunes.
So if you are digging on anything you see in the gallery I invite you to come check out LarkFest next year or if the crowd isn't your thing come on down and check out the neighborhood.