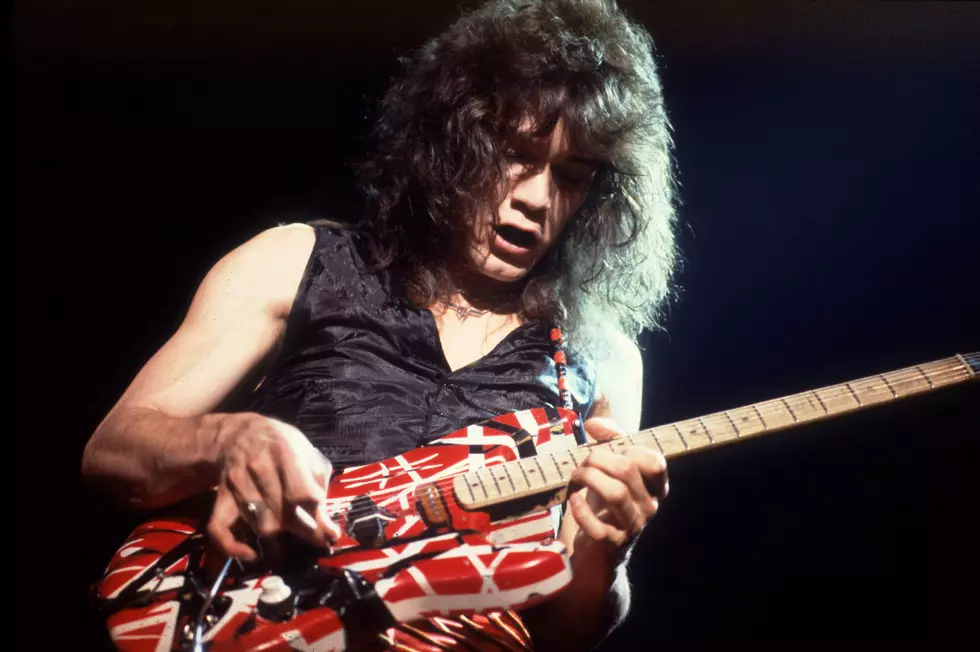 In 1978 You Could Have Seen Van Halen at the Palace For $6.50
Paul Natkin, Getty Images
As the world mourns the loss of Eddie Van Halen a lot of people have been reflecting on seeing Van Halen live. In the band's lifetime, Van Halen played 2159 concerts according to Concert Archives.
I was lucky enough to see them 5 times, twice with David Lee Roth and three times with Sammy Hagar. I have great memories from all of those shows.
Van Halen first played the Capital Region on March 22, 1978, at The Palace as an opening band for Journey. That tour solidified the friendship between Nel Schon and Eddie for a lifetime. During the 1978 tour, Van Halen was the opening band for both Journey and Black Sabbath. Here's a look at the typical setlist from Van Halen's first big tour. You could have seen Journey, Montrose, and Van Halen in 1978 for $6.50.
"On Fire"
"I'm the One"
Michael Anthony bass solo
"Runnin' with the Devil"
"Atomic Punk"
Alex Van Halen drum solo
"Jamie's Cryin'"
"Little Dreamer"
"Last Night"
"Down in Flames"
"Feel Your Love Tonight"
"Ain't Talkin' 'Bout Love"
"Voodoo Queen"
"Ice Cream Man" ("John Brim" cover)
"Somebody Get Me a Doctor"
Eddie Van Halen guitar solo featuring "Eruption"
"You Really Got Me" ("The Kinks" cover)
"Dead or Alive"
"Bottoms Up!"
"Summertime Blues" ("Eddie Cochran" cover)
Here's a ticket stub from the first Van Halen show in Albany. Only $6.50 on the floor!?!?
Although, not from Albany this is some of the earliest footage of Van Halen on stage. It was shot about six months after the Albany show at The Palace.
In 1981, Van Halen came back through town, but stopped in Glens Falls and played at the Glen Falls Civic Center as the headliner.
Then Van Halen didn't come through the Capital Region for about 10 years as they were mostly playing at Madison Square Gardens in NYC. In 1991 Van Halen played not one, but two shows at the Knickerbocker Arena on September 23rd and then again on October 23rd. Van Halen brought their tour to the Knickerbocker Arena once again in 1995 and then played SPAC for the first time on August 23, 1998. On June 23, 2004, Van Halen played the Pepsi arena and then didn't come back to the Albany area for 11 years until finally playing in this area for the last time at Bethel Woods on September 6, 2015.
Here's a video from that last tour in 2015 at Bethel Woods.
Were you at any of these shows? If you did, consider yourself lucky to have seen one of the greatest guitarists to ever walk on stage. Rest in Peace Eddie.
Enter your number to get our free mobile app