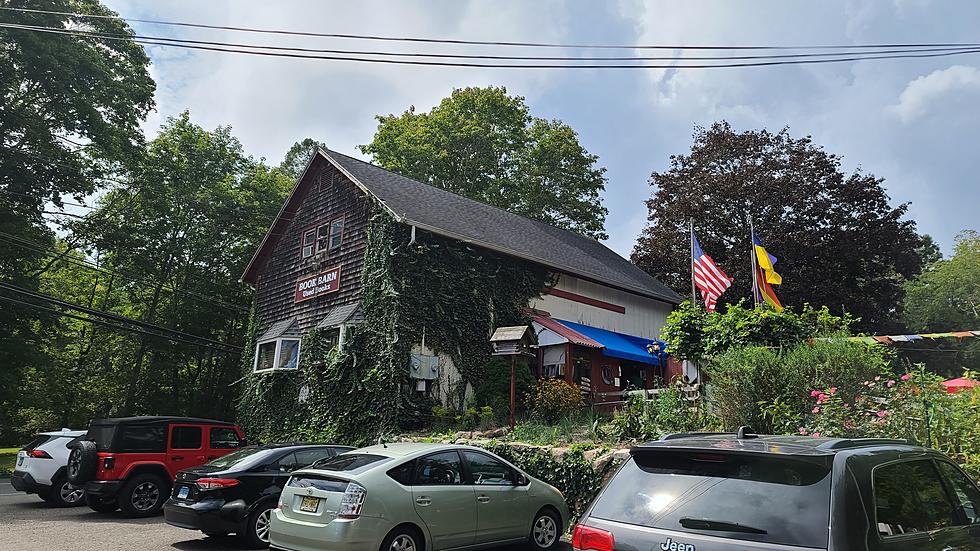 Would You Take a One Tank Trip to a Book Barn?
Hyde/TSM
I love going to book stores. Those who travel with me know that if we stop in at a book store, it will not be a quick trip.
So when my travel companion suggests that there is a book barn in a town not far from me, she had to realize that there was no way I wasn't going.
Claiming to have over 500,000 books int heir extensive inventory over three locations in Niantic Connecticut, Book Barn has been in business for over 35 years. This is not your typical bookstore. To say that this is a unique experience feels like a disservice.
I hope you enjoy the hunt. Sure some areas are very well organized. If you are anything like me, you love to look through the "just in" bin to find all the latest gems before anyone else. And this is very much an opportunity to find what others failed to have the patience for.
Admittedly, I thought i was about to enter a world of horror or occult books. Turns out, it was a lot of dollar books. And again, it was a lesson in patience in the hunt. There was so much to see.
There was a playscape area for kids and even an area to bring your dog. I had never seen anything like this.
And this was only one of their three locations.
I will most definitely be making a trip back to investigate further, but this Book barn sure left a lasting impression on me. And it isn't that far at all.
13 Books About Utica You Can Buy on Amazon Right Now
There's nothing like getting lost in the pages of a good book! Here are 13 books centered around the city of Utica, New York.
Read More: 15 Page Turners: Are These Upstate's Best Independent Bookstores?
Books from 9 Southern Tier Authors You Won't Be Able To Put Down
Need a good book? Check out any of these books from authors with the strongest of ties to the Southern Tier.