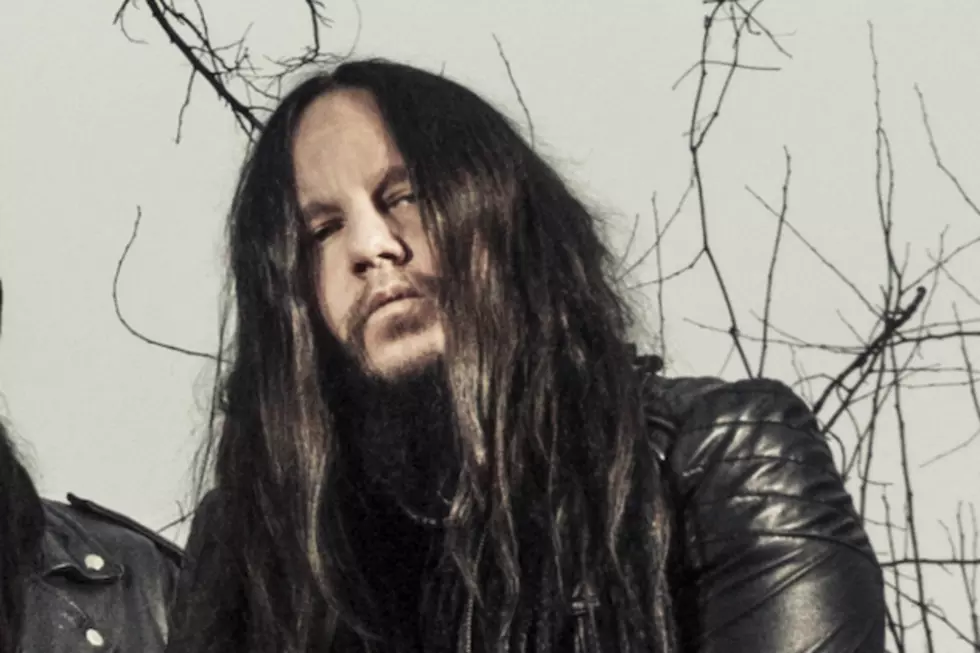 Joey Jordison Won't Rule Out New Murderdolls Album, Wednesday 13 Responds [Update]
Roadrunner Records
Update: After Jordison's comments about Murderdolls made the rounds, his Murderdolls cohort Wednesday 13 weighed in on the topic in a social media post. He stated, "I'm happy to see Joey has said something positive about MD and that is something to look forward too in the future. But the FUTURE is when that would happen, if it even does happen, We have not spoken, nor do we have any plans at the moment. What is ANNOYING are these websites that take one question from an interview and make it into a big story that is misleading to fans. I have a brand new album coming out this spring and full year of touring ahead. There is NO WAY this would or could happen in 2017.
Last year, former Slipknot drummer Joey Jordison made a triumphant return to the studio and the stage, also revealing he had been battling transverse myelitis and working rigorously to get the use of his legs back and in top condition for his relentless skinbashing style. With two new bands, Vimic and Sinsaenum, his plate was immediately full again. But how about adding more -- perhaps in the form of another Murderdolls record?
Jordison reflected on the horror punk group he formed with the other core member Wednesday 13. "I cannot say anything bad about that band and what we accomplished with the Murderdolls," he began in an interview with Cryptic Rock. Calling the tours the group embarked on "awe-inspiring" considering what they were able to accomplish in a brief timespan, the drummer went on, "Everyone that was in that band, the couple of different personnels we employed, the Murderdolls were killer. Like I said before, I don't know if I would do another record, but I won't rule it out."
Expressing the band was an outlet for him to showcase a different musical side after cutting four Slipknot records, Jordison said, "When we did the first Murderdolls record, I have this punk rock and pop side of me that I don't really get to get out in other areas in my life. When we did that band, it was just pretty much to express fun, have a great time and kind of throw a monkeywrench into what was going on in rock and metal at the time and it worked."
"I would love to do another record, like I said, I won't rule it out," the skinsman reiterated.
The Murderdolls released two records during their run: 2002's Beyond the Valley of the Murderdolls and 2010's Women and Children Last. Vimic, Jordison's primary band, are expected to release their debut album, Open Your Omen some time in 2017.
See Where Joey Jordison Ranks Among the Top 66 Hard Rock + Metal Drummers of All Time
11 Unforgettable Joey Jordison Slipknot Moments