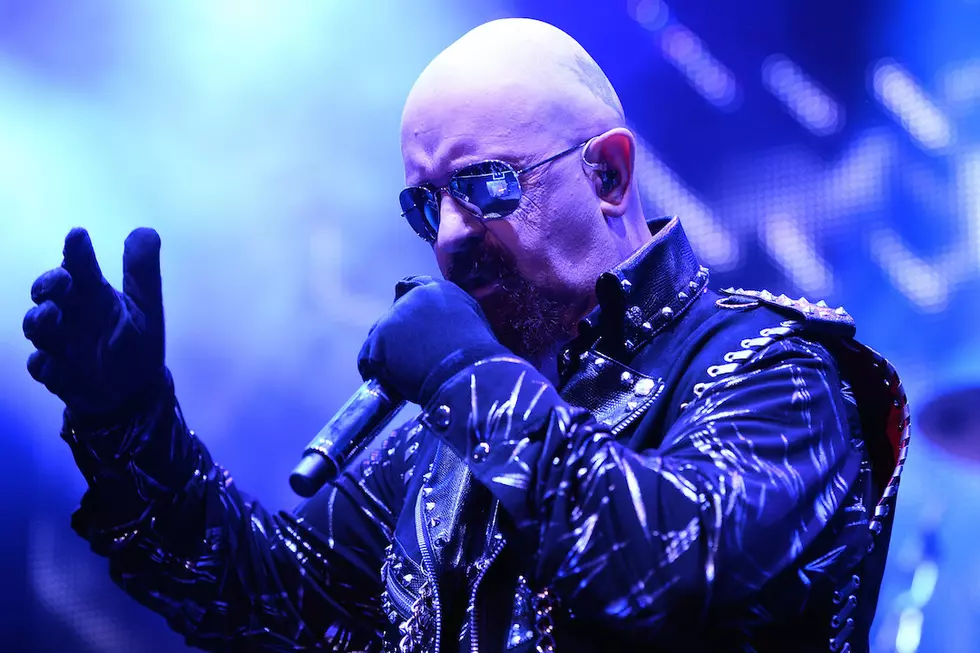 Judas Priest's Rob Halford Releasing 'The Complete Albums Collection' From Fight, 2wo + Solo Band
Ethan Miller, Getty Images
Rob Halford is best known as the trailblazing frontman of Judas Priest, but his career outside of the band has been prolific as well, spanning three bands. Between Fight, 2wo and his solo outfit, the Metal God cut eight studio albums and a series of live records that are now being released together in a comprehensive The Complete Albums Collection box set!
"Maniacs! My first-ever box set and thank you all for your love and support in making this possible," exclaimed Halford in an Instagram post (seen below) featuring a layout of everything contained within the set. The collection includes Fight's War of Words, Mutations, A Small Deadly Space as well as K5: The War of Words Demos. The industrial metal outfit 2wo, which featured guitarist John 5 was short-lived, only releasing the Trent Reznor-produced Voyeurs in 1998.
The Halford solo material will make up the remainder of the box set with Resurrection, Live Insurrection, Crucible, Halford III: Winter Songs, Halford IV: Made of Metal, Live in Anaheim and Live at Saitama Super Arena.
The Complete Albums Collection is expected to arrive on May 19 and pre-orders can be placed now at Amazon.
Meanwhile, Judas Priest are back at work on their 18th studio album, which will serve as the successor to 2014's Redeemer of Souls. They've re-enlisted Tom Allom who manned the boards behind some of Priest's most esteemed works, bringing in Andy Sneap and Mike Exeter to round out the production team.
Where Does Rob Halford Rank Among the Top 66 Hard Rock + Metal Frontmen of All Time?
10 Amazing Rob Halford High Screams