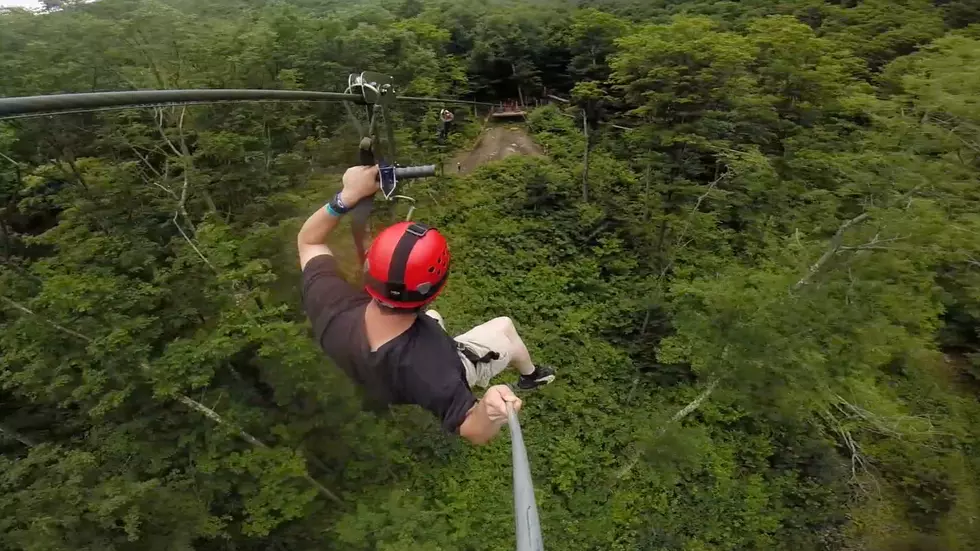 Man Hacks: New York Zipline Adventure Tours [Sponsored]
Q103,Nick Lee
This week, Courtney and I headed out to Hunter Mountain to hang out with the guys from New York Zipline Adventure Tours.
I have heard of Zipline tours before but didn't know that much about them. After a little research into the subject, we found that Hunter Mountain had New York Zipline Adventure Tours. A few phone calls and e-mails later we were in the car, taking the half-hour trip to Hunter Mountain.
We met with Doug, one of the guides who informed us that we were about to enjoy the longest and highest Zipline Tour in North America, where speeds would reach up to 50-60 mph. From there we met the rest of the guides who we were going to spend the next three hours with a funny and talented group of people.
Next it was on to the beautiful chairlift ride to the summit. What comes next, words cannot describe. We hope the video helps.