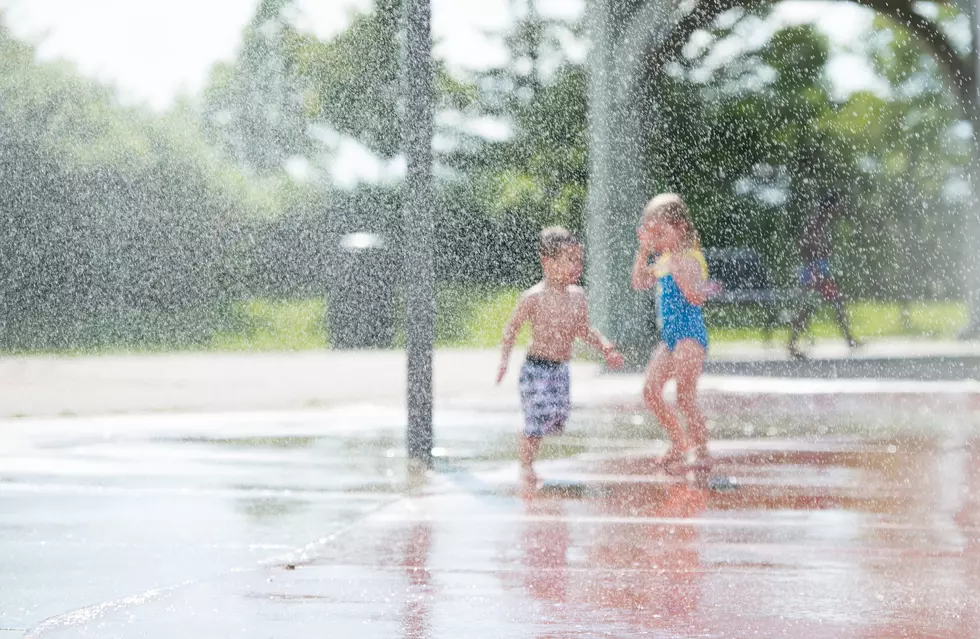 Need a Free Way for the Kids to Cool Off in the Capital Region?
Getty Images/iStockphoto
We've already seen temperatures in the 90's and with summer just beginning, there's plenty more of those days coming. Even triple digit temps aren't unheard of in the Capital Region.
Not everybody has their own backyard pool. And pool memberships can be quite expensive, especially as we battle record inflation. A trip to one of the local beaches would be nice, but depending on where you live, that could be quite a trip. Water parks? Definitely fun for an afternoon, but certainly not something you can do every day.
So what do you do with the kids on those sweltering hot days when a simple kiddie pool or garden hose just won't suffice?
Luckily there's a couple other options and they're available at many town and city parks at no charge. Plus, the kids seem to love it.
Those would be the number of different splash pads or spray pads located in different areas of the Capital Region. They've become much more abundant over the years and the number of places to cool off continues to grow.
Let's run down some spots you can take the kids for a day to play in the water.
Albany
The city has a number of splash pads and spray pads located throughout. They are scheduled to open on June 26th and stay open through Labor day. Daily hours are 10am-6pm, but extended hours are often available when its especially hot out. Here's where to find them:
Black Lives Matter park
Colonie Street Park
Hackett Park
Krank Park
Lincoln Park
North Swan Street Park
Ridgefield Park
Rosemont Park
Sheridan Park
Swinburne Park
Bethlehem
Colonie
Glens Falls
Halfmoon
Niskayuna
Saratoga
East Side Recreation Park
West Side Recreation Park
Veterans Memoral Park
Schenectady
Jerry Burrell Park
Tribute Park
Woodlawn Park
Scotia
Troy
7th Avenue Park
Corliss Park
Frear Park
Knickerbacker Park
Prospect Park
Riverfront Park
South Troy Pool
Wilton
Gavin Splash Park (fee required)
It's important to check out the details on the specific park you want to go to. Some may be open only to residents and some may require a type of membership. Plus, operating hours vary by town/city and park.
Albany To Lake George: Summer's 30 Ultimate Outdoor Restaurants
When it comes to having an outdoor cocktail or meal in the 518, these are the best of the best to enjoy the great outdoors this spring and summer.
Current US Military: Visit These Capital Region Museums Free This Summer
All US Military members currently serving in our Armed Forces and their families can visit these Upstate New York museums for free until Labor Day.