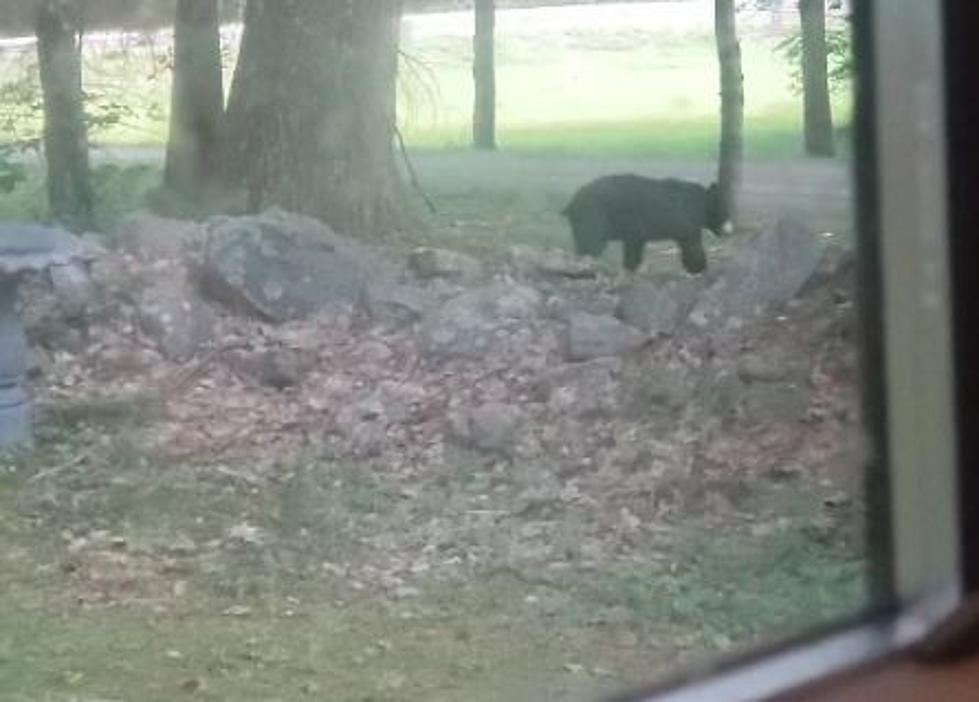 NSFW Video of a Black Bear In Steve's Averill Park Yard
Delaney King/Townsquare Media
It was an exciting day at the King house yesterday when a black bear decided to spend some time hanging out in our yard climbing one of our trees.
Now, since we moved to Averill Park a couple of years ago we've seen a lot of wildlife. We live on five wooded acres and we get lots of dear, snakes, coyotes, foxes, and the occasional bear. Our neighbor saw a mama bear and two cubs cutting through our yard last spring, but none of us actually saw the bear. I've seen bear tracks in our yard, but that was it.
One day in 2019 I was on my way to the radio station and was passing West Sand Lake and a bear ran out in front of my Jeep on NY-43. I almost hit that bear and it was a large one...probably close to twice the size of the bear in our yard yesterday.
So, yesterday my daughter and wife were sitting in the living room when my daughter looked out the window and saw this black bear climbing up the tree in our yard. She yelled to my wife that there was a bear in our yard and grabbed her phone to videotape the encounter. Just FYI there is some NSFW language in the video.
It's pretty cool when you actually get to see a bear in the wild, it's a little freaky when you see one within a few feet of your house.
Black Bear Hanging Out In Steve King's Yard In Averill Park, New York
LOOK: 30 fascinating facts about sleep in the animal kingdom
LOOK: The most famous actress born the same year as you
Many of the actresses in this story not only made a name for themselves through their collection of iconic performances, but also through the selfless, philanthropic nature with which many of them approached their stardom. In an age of flipping the script on societal norms, many of these actresses are using their voices and platforms to be advocates for those who are otherwise unheard.