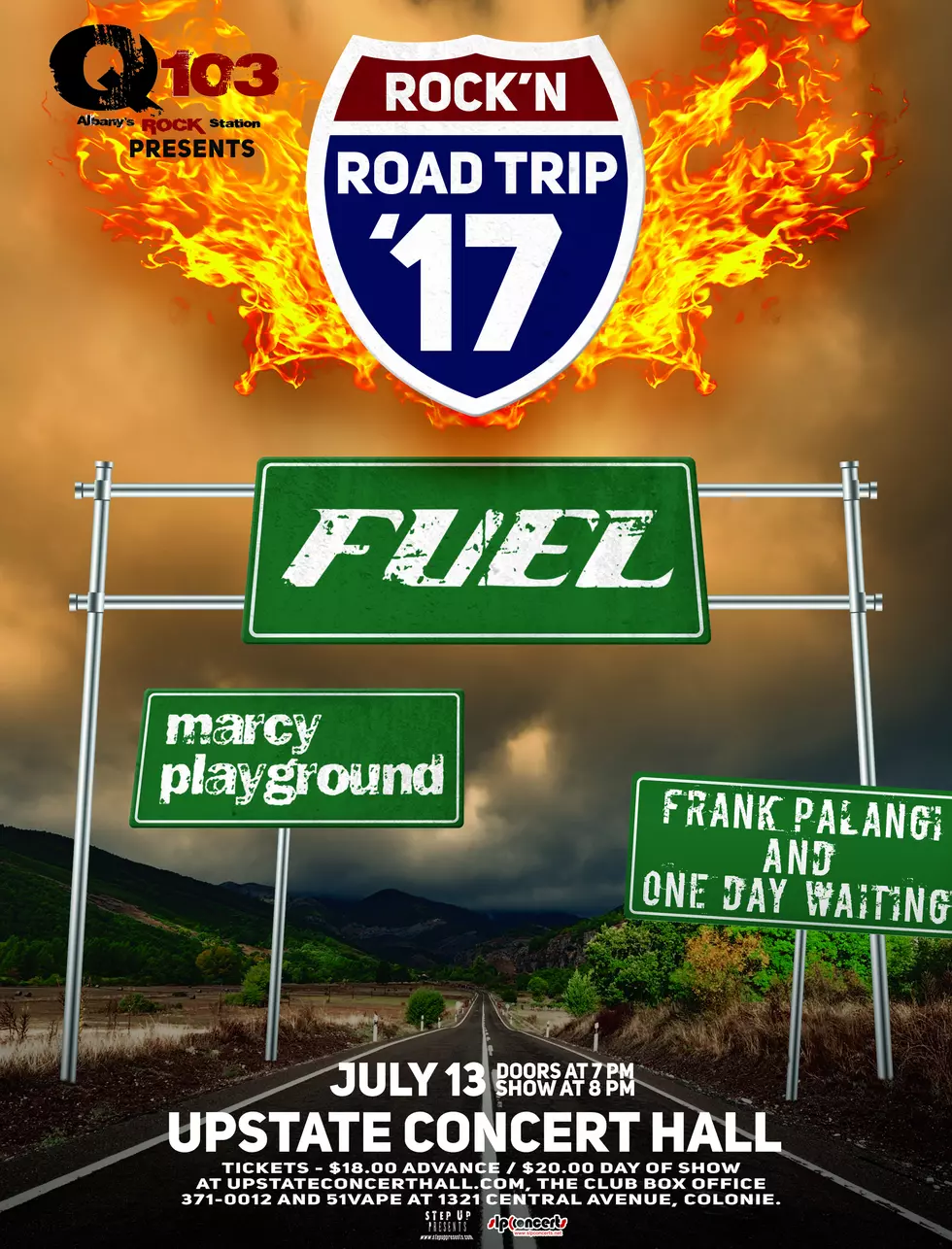 Q103 Presents Fuel's "Rock'N Road Trip '17" Tour at the Upstate Concert Hall
Rock'N Road Trip '17 Tour/Fuel
Starting off this week with another summer concert announcement for ya!
It's always a little rough getting back into the swing of things on Monday especially when we just had our first weekend of decent weather where we could actually do fun things in the outdoors. This week however, let us ease you back into the work week by providing another summer show for you to look forward to here in the Capital Region!
In case you missed the announcement this morning Q103 is excited to present the "Rock'N Road Trip '17" tour at the Upstate Concert Hall on Thursday, July 13th! Featuring Fuel, Marcy Playground, the Capital Region's own Frank Palangi, and One Day Waiting!
Tickets for the show go on sale this Friday, June 16th at 10am for $18 in advance or $20 the day of the show. You can get yours at www.ticketweb.com, the club box office or by phone at 371-0012.