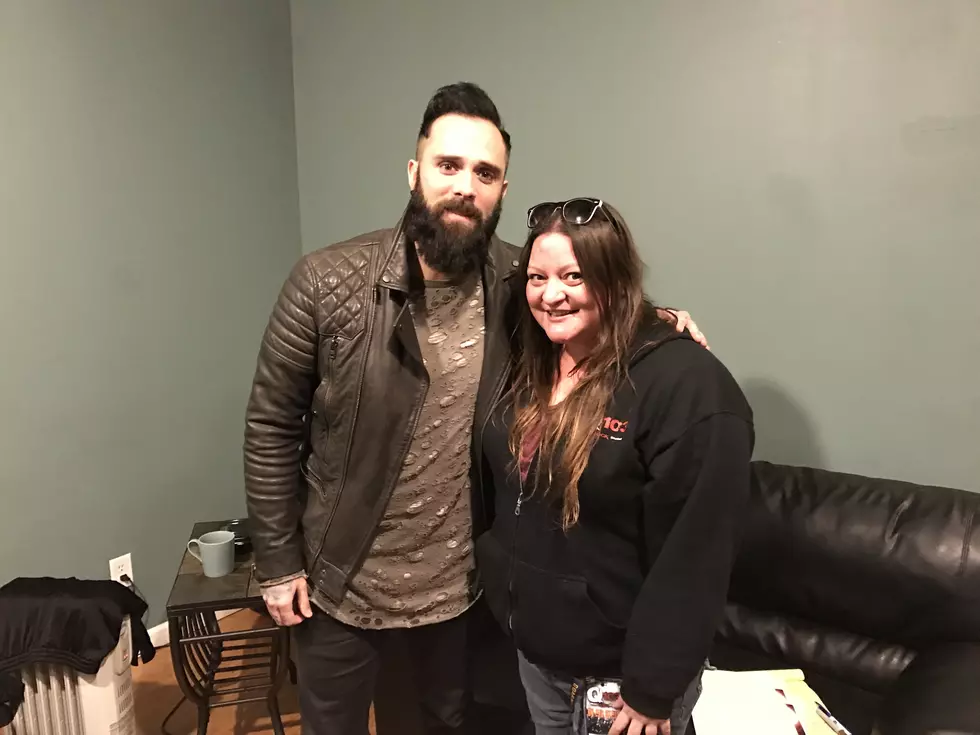 Skillet Drops First Details on 'Back From the Dead' Video Backstage at UCH
Candace
We chatted a bit with Skillet's front man John Cooper backstage before their first show of the 2017 leg of the 'Unleashed' tour at the Upstate Concert Hall and he dropped a nice little nugget of info on us about their upcoming 'Back From the Dead' music video.
Skillet kicked off the first show of their 2017 'Unleashed' tour right here in the Capital Region at the Upstate Concert Hall. Not only did they absolutely destroy the stage for us I got a few minutes before the show to sit and talk a bit with their front man John Cooper.
We talked a little bit about the band getting getting back on the road after a much needed break, their song 'Stars' making it into the movies, us trying to turn John into a superhero, and he dropped some details on their new video for 'Back From the Dead' that they just finished filming and that trust me you want to hear!