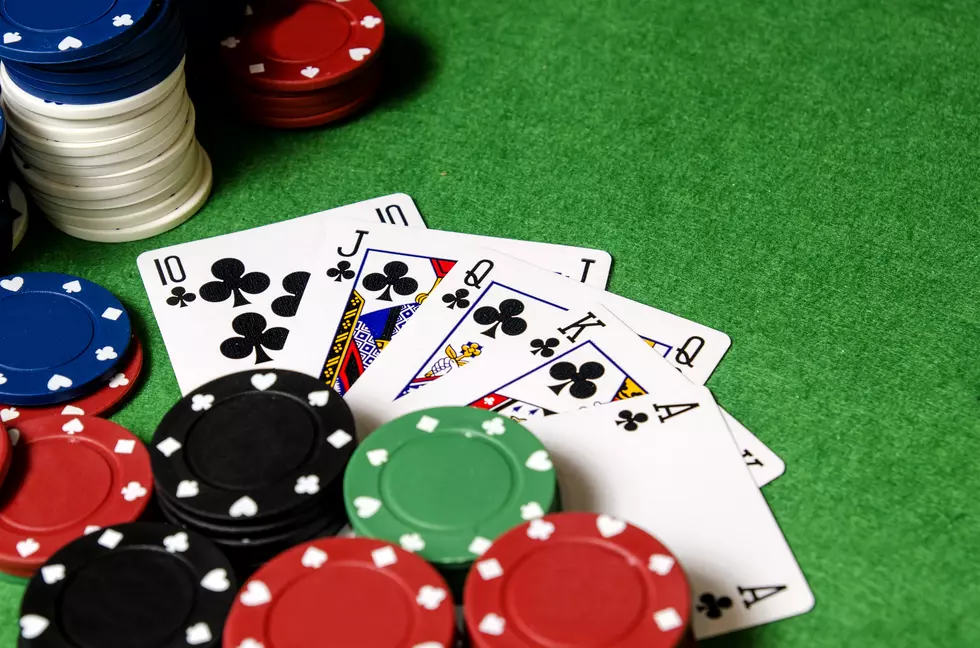 Someone Won $500,000 Playing Poker at Rivers Casino
ThinkStock/kiko_jimenez
You know, winning any kind of money even if it is only $100 is exciting. But with one of pokers toughest hands in hand for this guest. They had to be freaking out.
I am no genius when it comes to gambling, I actually don't because strategy and timing is not my thing. Last time I went to a casino I sat at the slots for an hour. I figured it was the quickest game to lose the smallest amount of money. This guest at Rivers Casino over the weekend however netted themselves a huge jackpot playing poker.
The jackpot of $500,000 is the casinos biggest since they opened in February. Not just did the person get lucky money wise but they drew one of the toughest hands to get too, a royal flush. A 10, jack, queen, king and ace of spades won for them. On top of that Rivers is saying they have shelled out almost 20 million since they opened.