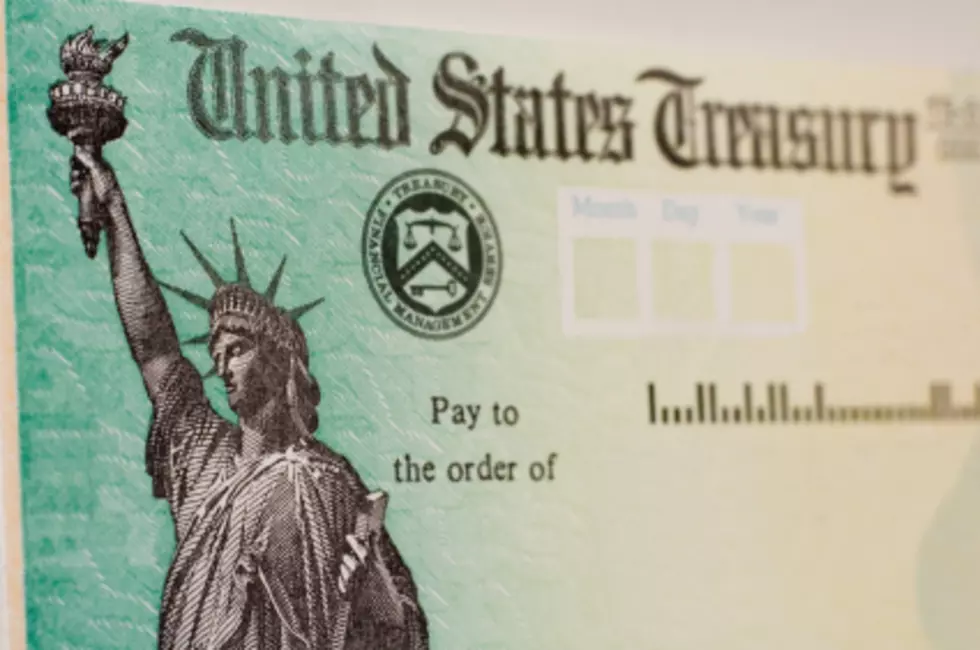 Still No Agreement Reached On Stimulus Check – What Now?
A blank US goverment check with selective focus on the statue of liberty
I don't know about you, but with each passing day I feel less and less confident Americans will be getting a much-needed stimulus check from the government at all...let alone before the holiday season, or even by election day.
Here's the latest development out of the House. The Democrats rejected a $1.5 trillion stimulus package that included $1,200 checks for most Americans. It also included $500 billion for cities and states hit hard by the coronavirus pandemic, unemployment benefits of $600 a week, expanded food stamp assistance, and rental assistance.
Unfortunately, the Democrats felt like there were too many other needs that were not met in the proposal so it's back to the drawing board. In the meantime, Americans are out of work, struggling to put food on their tables, and cities and states are operating in a huge deficit. Look at Albany and Schenectady schools...they have had to lay off hundreds of employees including teachers when they are needed most.
Not only is this stalemate hurting Americans while assistance is needed from the government, but it also is hurting both political parties with election day looming less than 50 days ahead.
Currently, negotiators on both sides say they're hopeful an agreement can still be reached, but time is running out. If an agreement on a stimulus package isn't reached before election day it will basically be in limbo and we might never see checks delivered to the American people.
Enter your number to get our free mobile app
NEXT UP: Celebrities With Ties to the Capital Region