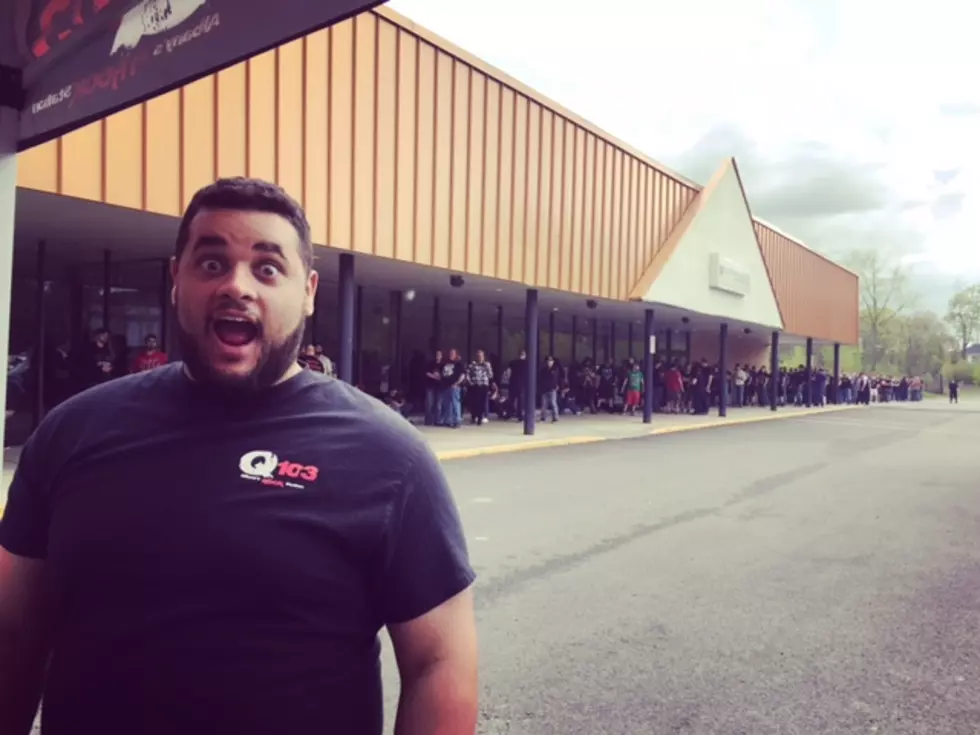 The Killthrax Tour: A Place Where Even the pre-show Rocks!
Killthrax!
The 'Killthrax' Tour made it's landing at Upstate Concert Hall last night, and it ROCKED.  I was on-site with the guys from the Q Crew from about 4:00 on, and by the time I got to Upstate Concert Hall, a line was already forming.  Of course, the show was sold out, but the early bird gets the good spot next to the stage and gets to a bar with no line.  Another bonus about getting to a venue early and hanging out is getting a chance to listen to some of the bands sound check- personally one of my favorite things.
Q103 was on site with our van, blasting rock music, and with some fun giveaways while we got to hang with a lot of AWESOME Anthrax and Killswitch Engage fans.  By awesome, I mean true, dedicated rock fans (who knew their stuff! I loved hearing everyone's discussions on things like favorite band members or favorite albums).  The Q tent even had a number of cars drive by just to ask who was playing last night, because the line was so long and show-goers were so excited.  We've got a ton of concerts coming up, including I Prevail with Starset tomorrow night at Upstate Concert Hall, Poison with Tesla on Tuesday at the Times Union Center, and Seether on May 16th at Upstate Concert Hall, so make sure to keep an eye out for the Q Crew and stop by to say hi!