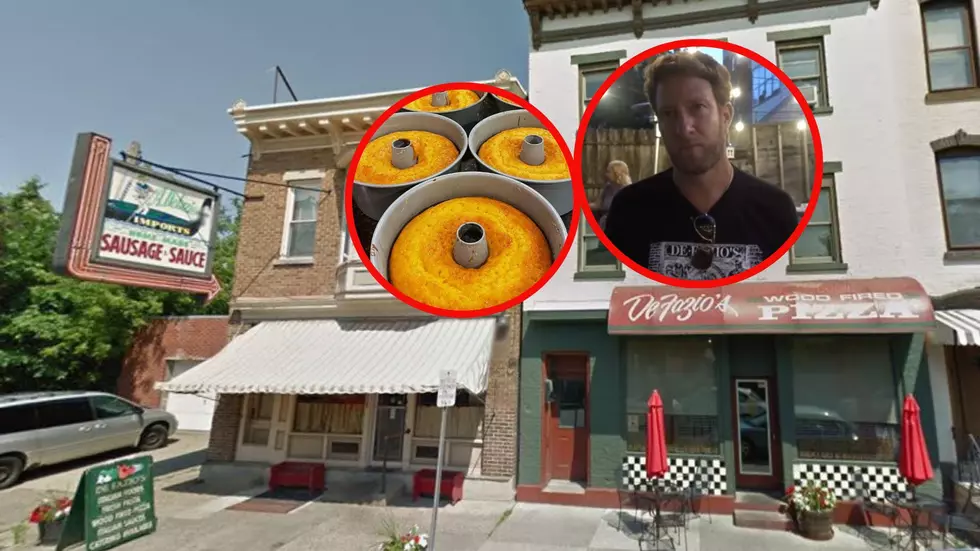 This Dessert Rated 9.4 at DeFazio's In Troy, Time Is Running Out to Order
Facebook.com-DeFazio's Pizzeria Google YouTube.com-One Bite Pizza Reviews
Folk's from the Capital Region have been bragging about DeFazio's Import store for more than 70 years and the legendary pizzeria next door for over 3 decades. Head to 264 and 266 4th Street in Troy for mouth watering pizza, pasta and calzones. Don't wait too long on the dessert though, soon it won't be available.
If you want DeFazio's Italian Hangover Cake for the holidays the time to order is now, seriously like now. The deadline is quickly approaching and you don't want to be without this year.
Dave Portnoy of Barstool Sports will tell you, a DeFazio's pizza is worth a 2 hour trip from anywhere. See Portnoy's pizza review below, where he rated DeFazio's an 8.2. As much as he enjoyed the pizza, Dave loved the Italian Hangover Cake even more with a score of 9.4.
DeFazio's Italian Hangover Cake is a homemade cake with disaronno, gran marnier, vodka, and orange juice. Each cake is more delicious than the next and the last day to place your order for one in time for the holidays is Friday December 16th. Place your order via email at catering@defaziospizza.com.
The Troy location isn't the only DeFazio's in the Capital Region. The Albany location is near the Palace Theatre in the Albany Distilling Company building on Livingston Avenue. The Troy location is open Monday through Friday 11am-10pm and Saturdays from 9am-10pm. Call 518-271-1111 for updated holiday hours.
DeFazio's Import Store was recently featured in scenes of a Hallmark Channel movie called 'A Holiday Spectacular'. According to News 10, the store was used as a 1950's market in New York City.
Over 50 New York Pizzerias Ranked by Barstool's Dave Portnoy
When it comes to amazing pizza you don't have to leave New York State. But where can you find the best slice?
LOOK: Best Beers From Every State
To find the best beer in each state and Washington D.C., Stacker
analyzed January 2020 data from BeerAdvocate
, a website that gathers user scores for beer in real-time. BeerAdvocate makes its determinations by compiling consumer ratings for all 50 states and Washington D.C. and applying a weighted rank to each. The weighted rank pulls the beer toward the list's average based on the number of ratings it has and aims to allow lesser-known beers to increase in rank. Only beers with at least 10 rankings to be considered; we took it a step further to only include beers with at least 100 user rankings in our gallery. Keep reading to find out what the best beer is in each of the 50 states and Washington D.C.
13 Most Upstate New York Christmas Tree Topperrs
Anyone can top a tree with a star or an angel. These 13 Christmas tree toppers are a sure way to tell you're from Upstate New York.