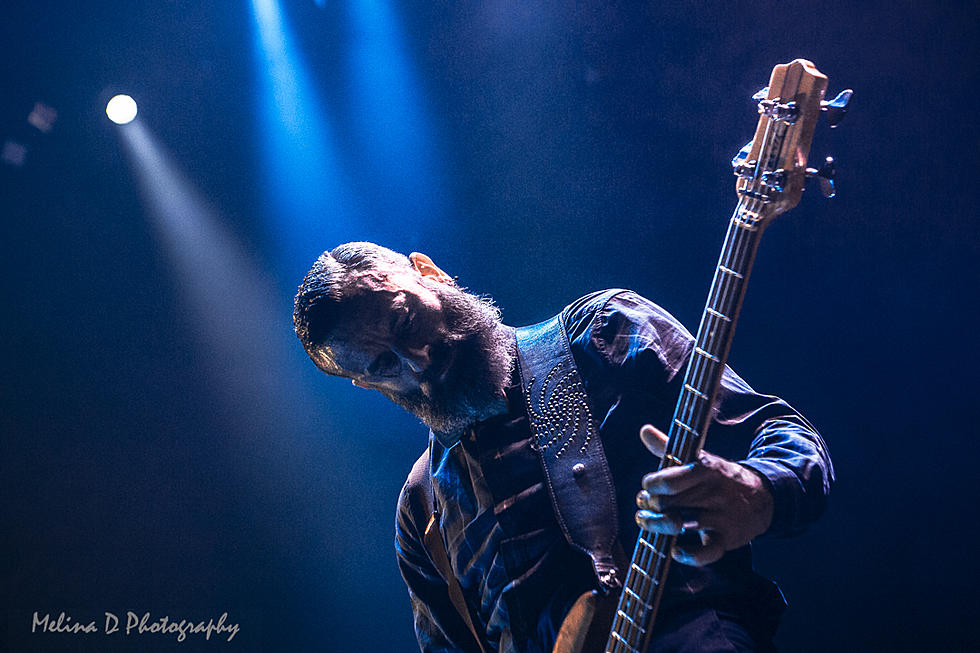 Tool's Justin Chancellor: New Album is 'About 90-Percent There'
Photo Credit: Melina Dellamarggio
"When's the new Tool album coming?" It's the eternal question which hasn't been definitively answered in 11 years. Tool have been reportedly working hard on the record for many moons, but in a new interview, bassist Justin Chancellor reveals Tool are "about 90-percent there."
Tool have been notoriously tight-lipped about their fifth studio album, often refusing outright to talk about its progress. Being asked a million times must get old, but fans remain thankful for any little detail offered by the cult act. Back in February, followers went into a frenzy after it was announced Maynard James Keenan had began vocal work on the album, but we haven't gotten much news since.
Bassist Justin Chancellor was recently a guest on the MetalSucks podcast, giving them a small update on Tool's next effort. "It really is an evolving thing," Chancellor begins. "Being out the last couple of weeks on the road and playing together, this year, we've really kind of hit a new level I'd say. [We're] really excited to be around each other and we're gonna just bang it out when we get back home, we're ready to go."
"We're about 90-percent there, it's been like a crazy science project, kind of like a petri dish," the bassist adds. "We've just been really picky over what we want to put on this new album and really want to come up with something completely unique. Plus, we have endless amounts of material to sift through, so it's just been a process — a little different from last time."
Though this is good news, Tool have already confirmed 2017 will not be the year fans receive a new record. Tool's live performances of "Descending" haven't even given us concrete clues on the songs being crafted, as the album version is said to sound drastically different from what's been performed live.
Stay patient, Tool junkies. We'll keep you updated as info continues to see daylight.
10 Things To Learn About Maynard James Keenan by Who He Follows on Twitter
12 Unforgettable Maynard James Keenan Moments