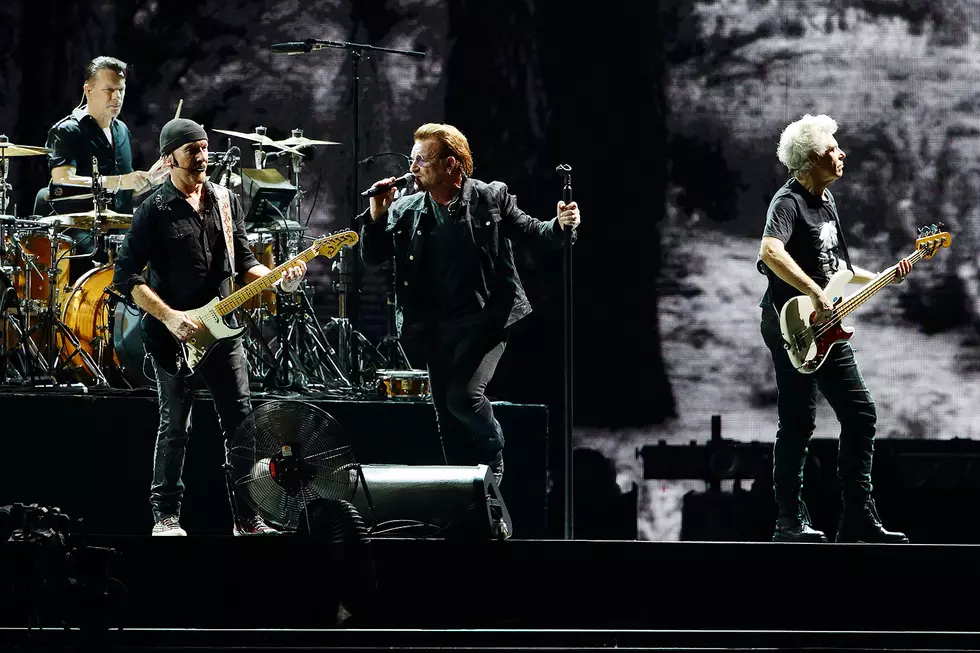 U2's Adam Clayton in Uncharted Territory Without Larry Mullen
Suhaimi Abdullah, Getty Images
U2 bassist Adam Clayton reflected on the fact that, when the band deliver their Las Vegas residency shows later this year, they'll mark the first time he's performed complete concerts without drummer Larry Mullen.
The band recently announced that Bram van den Berg would play at the brand-new MSG Sphere in place of Mullen, who's taking the year off for medical and personal reasons. While Clayton has participated in a number of side-projects over the years, the only times he's been onstage with a different drummer are a handful of impromptu or brief guest spots.
"I don't know what it's going to be like," Clayton told Billboard in a recent interview. "I haven't played with anyone else before. I know playing with Larry Mullen, he always made me sound good, and that was half the job done. So it might just keep us on our toes."
Despite the change, Clayton expressed confidence that the new lineup will work. "I'm sure we'll find our groove," the bassist admitted. "I think Bram is a great player. He's got a great reputation. He's a lovely man. If the musician's heart is in the right place, the music follows without too much difficulty."
Clayton also said he had no problem with singer Bono and guitarist the Edge having taken the lead on new album Songs of Surrender, which sees U2 reinterpreting 40 of their own songs. "How can you be pissed off with people that you've done really well by for such a long time?" he asked. "I'm grateful to be in a band with those two extraordinary talents and hard-working people."
"They're great songwriters, great artists, but they're great humanitarians and they're really great people," he continued. "I need to be inspired and I need to be led by that kind of thinking. I believe in music as a higher art, a higher form, and you don't have to be dumbed down by it. You can change the world with a guitar — that's what I signed up for."
Clayton also shared his enthusiasm for U2's work-in-progress record, which aims to be a guitar-led album. "Edge is always working on stuff," he said, "but until we get the Sphere shows out of the way and we know what's going to be happening with Larry, it'll be very hard to organize what we've got and figure out what the plan will be."
U2 Albums Ranked
U2 don't inspire weak reactions in people. There are passionate U2 fans, and passionate U2 haters, and very little in between.