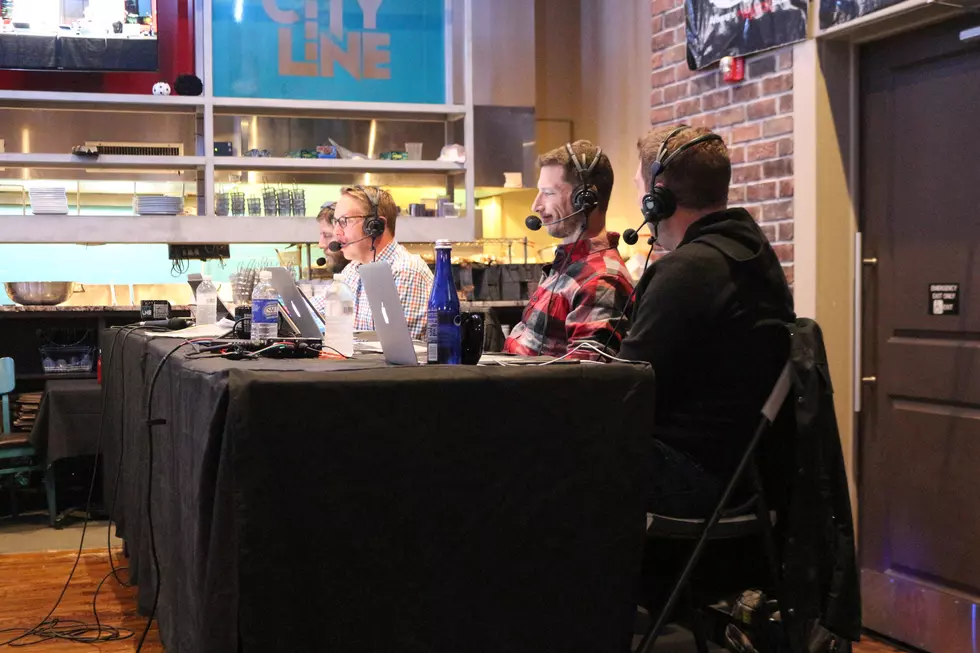 What Happens When Free Beer and Hot Wings are LIVE in Albany [PHOTOS]
Free Beer and Hot Wings LIVE from City Line
If you missed the Free Beer and Hot Wings LIVE broadcast this morning allow us to give you a visual tour of what you missed...
Free Beer and Hot Wings did the show was LIVE from City Line Bar and Grill in Albany this morning and boy was it a blast! In the sad case that you couldn't get off work to watch all the action unfold live we took a couple of pictures for you so you could put the audio you heard to some visual representations of the action!
This morning fans got to enjoy some delicious drinks and an All-You-Can-Eat breakfast buffet while getting to literally be an integral part of the show. As you may know audience participation is strongly encouraged and the contestants did not disappoint! The the Capital Region represented in everything from the return of the "Women's Forum" to "Name that Blank" and we even got to showcase the 1st EVER "Free Beer and Hot Wings Movie Draft"! "Paired with an Idiot" however got off to a rocky start with listener Chris failing epically scoring 0 out of 10! Thankfully Mary brought us some redemption when she flipped the script and scored 10 out of 10! Actually that one we got on video so if you missed it you can watch it all go down below...
Long story short, these live shows are definitely ones you don't want to miss so next time the boys invite a live audience out in the Capital Region I suggest you make arrangements to be there.