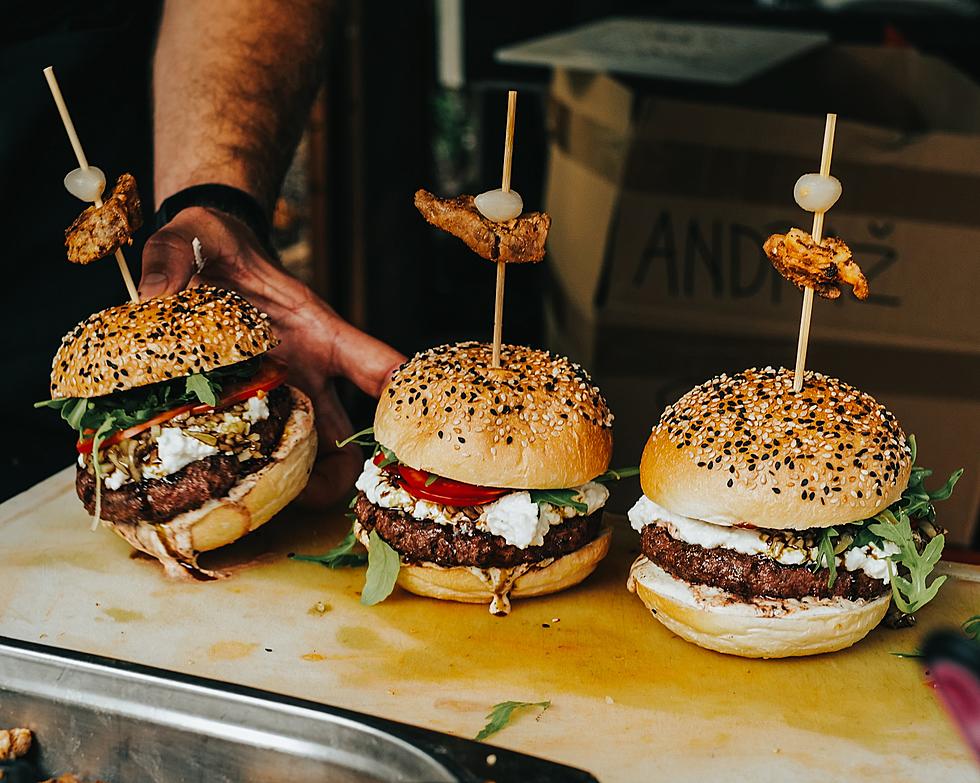 Which Capital Region Burger is Finalist for Best in New York State?
Photo by Miha Rekar on Unsplash
It appears that the Capital Region has one of the best burgers in New York State but is it THE best?
Who doesn't love a good burger? No matter how you like your burger prepared, well done, medium, rare with tomato, ketchup, onions, pickles, mustard or mayo it's the meat that makes the difference. Now the New York Beef Council has narrowed down the states finest and one is right here in the Capital Region.
Let me be more specific about the qualifications for this top 10 of New York burgers. This list doesn't include your mom's recipe or those hockey pucks that Uncle Charlie makes on the grill. This is a list of the Top 10 Restaurant Burgers in the state.
Syracuse has 5 strong entries,1 in New York City, 1 in the Buffalo area and 1 in the Capital Region! Once you see all of the contenders, keep scrolling to see 25 of the best burgers in the Albany area!
Here are the top 9 burger restaurants outside of the Capital Region:
Before we go any further, if you agree, you can vote for this burger restaurant HERE. You have seen the rest, now here is the best of the Capital Region! Illusive Restaurant & Bar, 3 Ferry Street, Rensselaer, NY. and their "Empire Smash Burger".
If you can't get enough, here are 25 of the best burgers in the Capital Region.
25 Scrumptious, Bucket List Capital Region Burgers
If you are looking for the best of the best when it comes to burgers & cheeseburgers in the Capital Region, these your must-visit burger joints.
The Capital Regions 10 Best Breakfast Restaurants [RANKED]
From an omelet with homefries to waffles to a stack of pancakes, these are the 10 best local restaurants to grab the most important meal of the day - breakfast!
Over 50 New York Pizzerias Ranked by Barstool's Dave Portnoy
When it comes to amazing pizza you don't have to leave New York State. But where can you find the best slice?