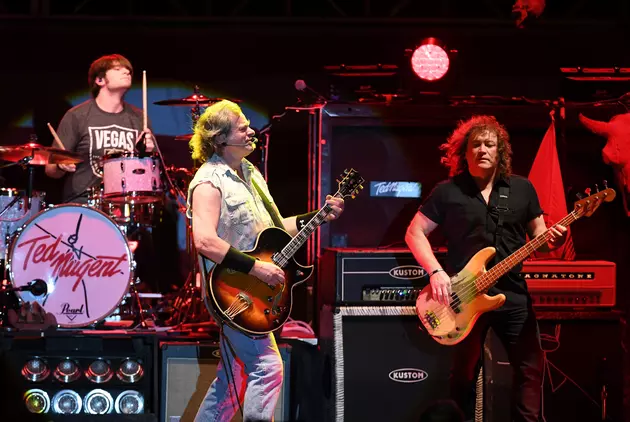 Ethan Miller/Getty Images
Ted Nugent plays The Chance in Poughkeepsie coming up this Monday, Aug. 14 and Q103 wants to send you to the show. Listen afternoons to win.
No matter what your opinion of Ted, you can't deny the guy rocks! Nugent first gained fame as lead guitarist with the band The Amboy Dukes, who scored a hit in 1968 with "Journey to the Center of the Mind". He would then embark on a solo career with a string of hits in the 1970's including "Stranglehold", "Cat Scratch Fever", and
"Wango Tango".
The current lineup of Ted Nugent's band features Ted Nugent on lead guitar/vocals, Greg Smith on bass, and Jason Hartless on drums. I got to meet Uncle Ted at The Chance a few years back. Check out the photo below. Tickets for Ted Nugent with guest: Derek Day Monday, Aug. 14 6:30pm at The Chance are on sale through ticketweb.com and The Chance box office at 845-471-1966.