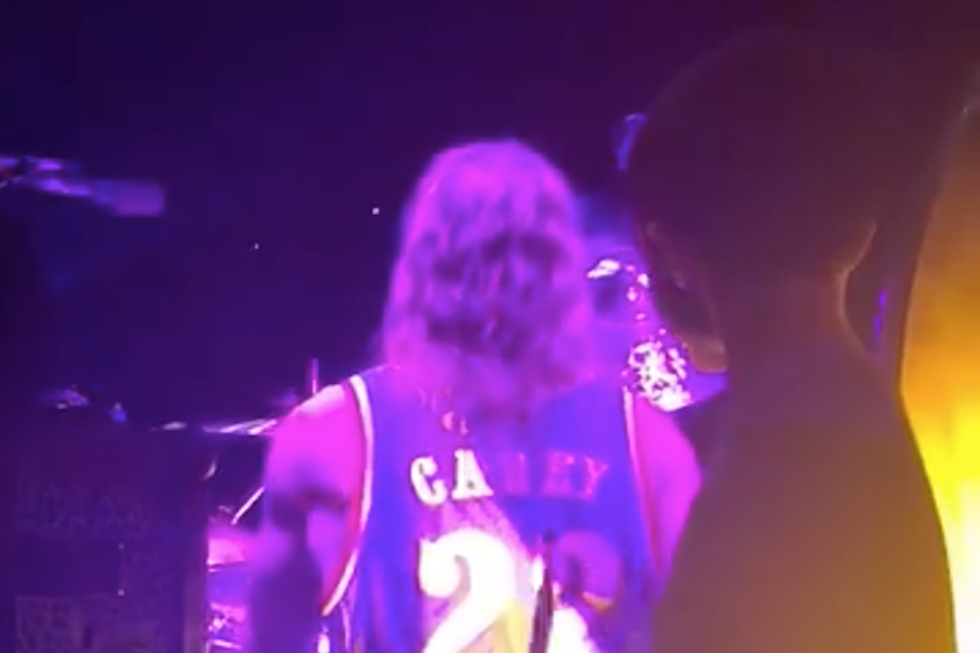 Young Tool Fan Invited Onstage to Watch Danny Carey's Drum Solo
Facebook: Tool
One tiny Tool fan was given the experience of a lifetime when he was invited onstage to experience Danny Carey's drum solo from behind the master percussionist's throne. It's what happens after the youngster gets onstage that'll leave you with a smile on your face.
Just a handful of U.S. cities were lucky enough to experience Tool live on their October mini-tour. Tool fans come in all shapes and sizes, and this little tike is being exposed to the good stuff at such a young age! To stand behind Danny Carey's massive kit while the drumming colossus blasts through a solo is any Tool fan's dream, and the band captured this kid's reaction once he was given the ultra-VIP treatment.
To be fair, we wouldn't know what to do either if given this opportunity. Should you hand Danny the stick? Should you rock out behind him? Feel a little nervous before crossing your arms like the bad ass head of Carey's personal security detail? This young man covered all the bases, so he's got our respect!
See Where Danny Carey Ranks Among Our Top 66 Hard Rock + Metal Drummers of All Time
10 Weirdest Maynard James Keenan Onstage Outfits
12 Unforgettable Maynard James Keenan Moments