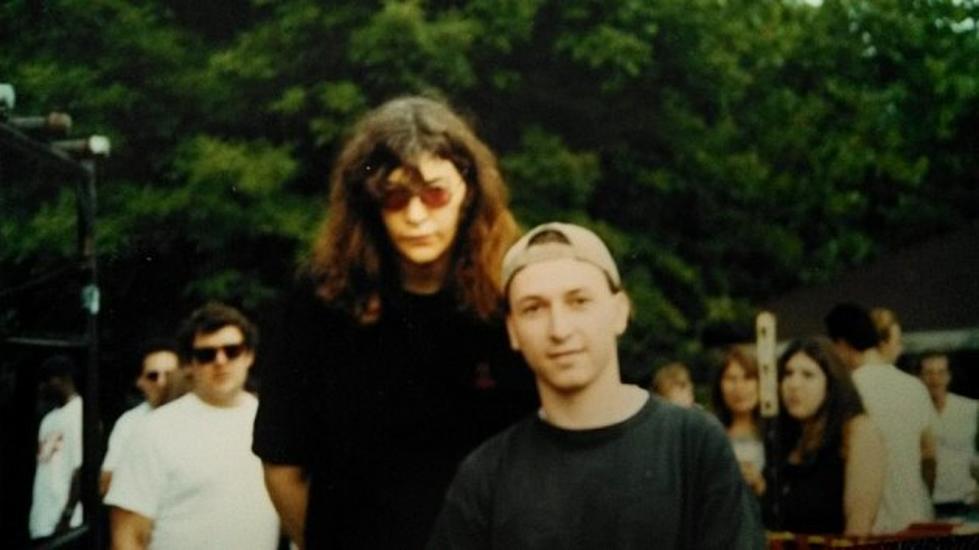 16 Years Ago: Joey Ramone Dies
Tig with Joey Ramone/The Rutigliano Archives
Today we remember Ramones frontman Joey Ramone on the 16th anniversary of his passing. Joey died of Lymphoma on April 15, 2001 at the age of 49.
I met Joey 20 years ago at an outdoor concert in the village of Woodstock where he was performing with punk band The Independents. Having never gotten a chance to see the Ramones live, I was excited for the opportunity to at least get to see Joey perform a concert. I got the chance to chat with Joey for awhile about radio and the music scene. It was an experience that I'll always remember fondly.
The Ramones formed in 1974, out of Forrest Hills, Queens in New York City and were a major influence on the punk 70's punk movement in the U.S. and U.K. The band toured virtually nonstop for 22 years, performing 2,263 concerts and they were inducted into the Rock and Roll Hall of Fame in 2002. Blast some Ramones today in Joey's memory!
For more info on The Ramones, check out the band's official website here.