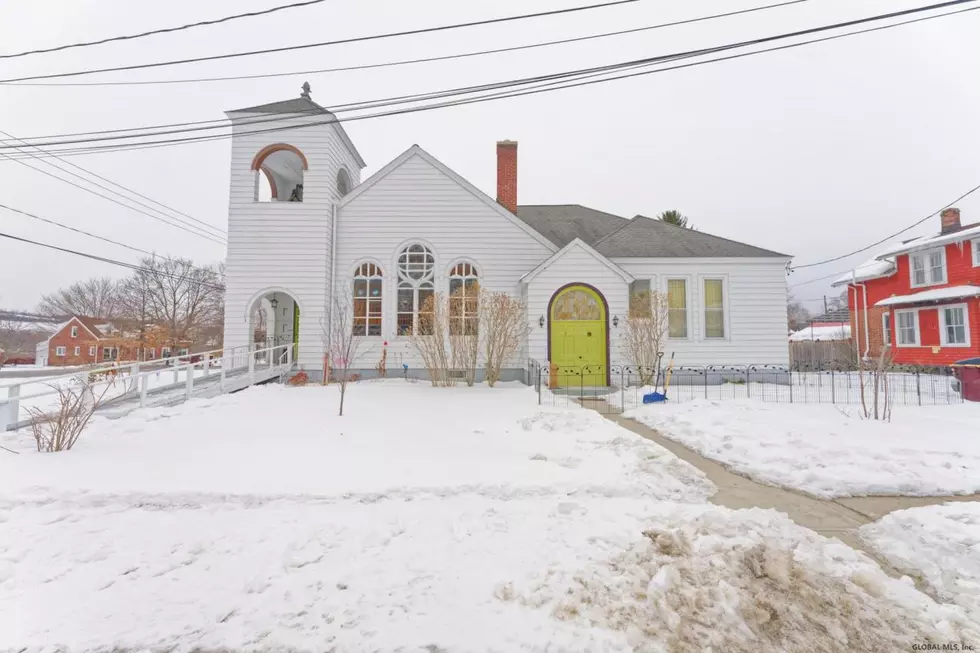 1912 Church Now a Heavenly House For Sale In Brunswick
www.zillow.com
I have always thought that converting buildings that weren't originally built as a house, into a home is a really cool thing to do. I've seen everything from a lighthouse to an old fire station to a windmill made into a very cool single-family residence.
When I was in college we used to go to a pizza place and bar called Joe Bologna's that was in an old church. The idea of making a church into a house has always intrigued me. It's not because I'm an overly religious person. There's something about having a HUGE living room that could accommodate a couple of hundred people that I would enjoy. All that room to spread out without walls making you feel boxed in. Plus, I'd have a little stage I can get up on and play my guitar. Wouldn't Black Sabbath sound awesome cranked up in an old church?
Well, if you've dreamed about it as I have, here's your chance to own an old 1912 church in Brunswick, NY that's been converted into an artist's studio and home. This two-bedroom, one-bathroom church/house is on the market for $289,000.
Oh, and yes the bell is still in the steeple and yes, it does still ring.
Church House For Sale In Brunswick
Unbelievable 'Barn Find' Classic Car Collection in New York