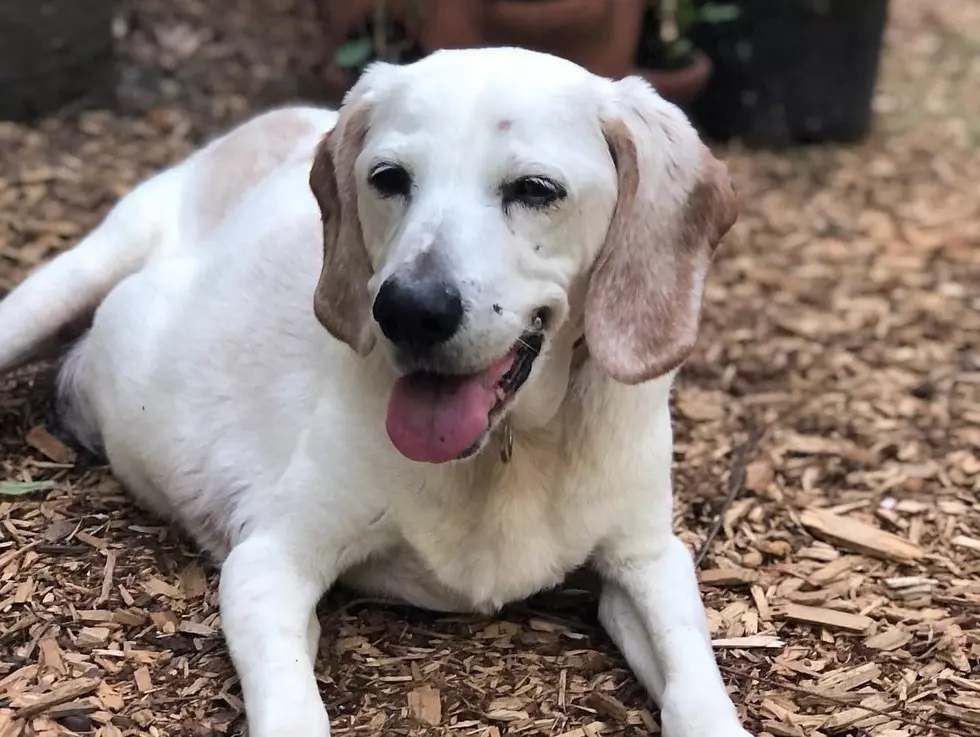 Albany Senior Dog Goes Viral! Help Us Find Jessie A Forever Home
Megan O'Malley
Meet Jessie, the Albany dog who's capturing tons of hearts on Facebook and Instagram!
The 14-year-old beagle mix was just recently brought to New York from his home state of Tennessee by For Blake's Sake Rescue, and moved to the Capital Region to stay with his foster mom Megan. When Jessie was shared by popular account Susie's Senior Dogs, he became a star overnight.
I reached out to For Blake's Sake Rescue who put me in touch with Megan, who's keeping him company while the search is on for Jessie's new family. Megan says Jessie is very sweet natured and loves to be with his humans. He may move slower than he did as a puppy, but he's got a quick curiosity. She says Jessie probably had a real mischievous streak when he was younger, and as another native Tennessean recently moved to the Capital Region, I can tell you that's more than likely.
He's mellowed out in his older age, but he's still an active guy: he's actually on a weight loss journey because he's a big foodie, too. He loves his short trips outside, so he's already down 5 pounds. Jessie really is a lovebug: other dogs, cats, people - he's friendly to all. He has arthritis so his ideal home doesn't have many stairs and easy access outdoors.
Meet Scarlet, too!
Megan is also currently fostering a young dog named Scarlet. Scarlet is finishing up months of heartworm treatment, and is looking to be more active in her new home. She had puppies over the winter, but she'll be spayed before adoption. Scarlet may start shy with people, but warms up quickly. She's a little more picky about what dogs she's around, though.
For Blake's Sake Rescue was founded and is run today by Staten Island principal Doreen Murphy. When all the recues are brought to NYC, Doreen finds foster homes around the city and in Upstate with caring people like Megan. If you're interested in making Jessie or Scarlet a member of your family, or are interested in becoming a foster home with For Blake's Sake, you can email ForBlakesSakeRescue@Gmail.com or reach out on Facebook.
Are These 1859 Photos The First Taken Of The Catskills?
These photographs by William England for the London Stereoscopic Company could be the first to feature Upstate New York's natural beauty.