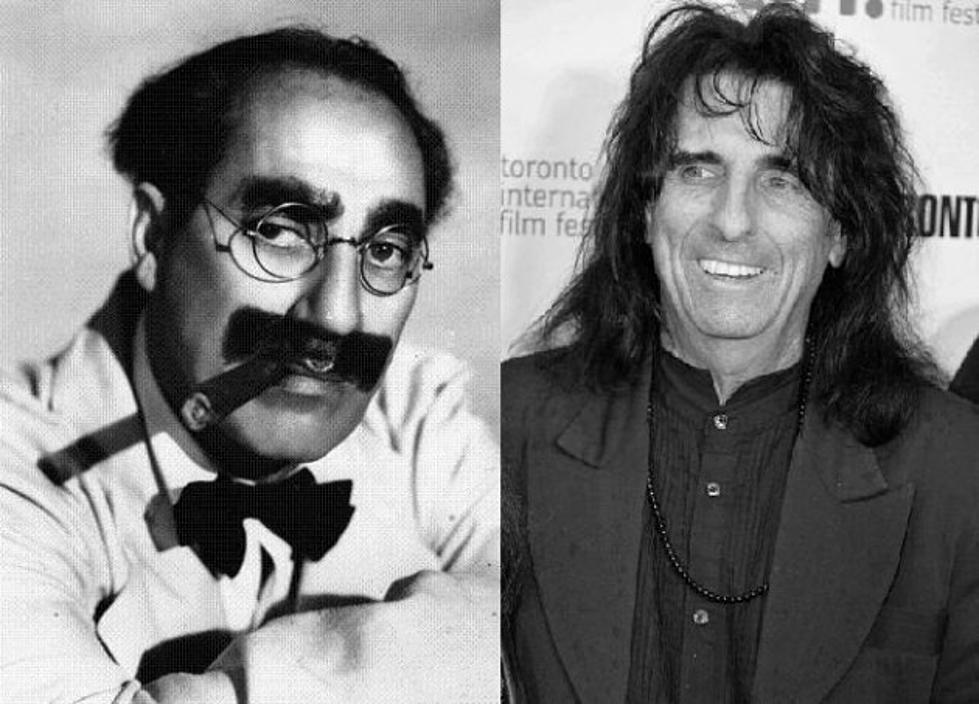 Alice Cooper And Groucho Marx: An Unlikely Friendship
Hulton Archive, Alberto E. Rodriguez/Getty Images
If you know me at all you know I'm a huge Alice Cooper fan. Now and then I'll find out a random fun fact about him that surprises me and makes me respect him even more. Recently I read that he and late comedian Groucho Marx were good friends back in the day. Read on for more info and to find out how he will always remember the comic genius. 
A little background on Groucho: he was born Julius Henry Marx on October 2, 1890. He is considered one of the best comedians of his time. His many trademarks include his cigar, glasses and greasepaint eyebrows and mustache. He was famous for the work he did with his brothers as as his solo work, especially as the host of long-running radio-turned-television game show You Bet Your Life.
Groucho is the one responsible for the term "vaudeville," when referencing Alice's stage presence and shows.
The two got closer while living in Beverly Hills. Groucho suffered from insomnia and often called Alice at 1 am to hang out and watch television. After a few old movies and some beer Alice would head home after Groucho fell asleep.
A year after Groucho died from pneumonia Alice commemorated him by buying the "O" from the famous Hollywood sign after they were put up for auction in order to raise money to buy new letters. He is also featured on Alice's 1974 "Greatest Hits" album cover.
Do you have an unlikely friendship? Can you think of any other opposite celebrity friendships?