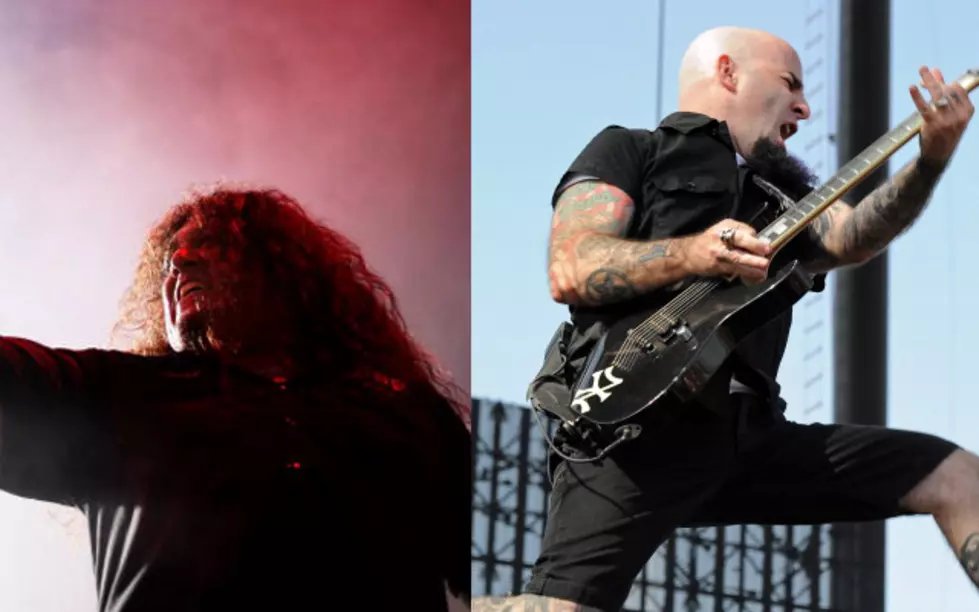 Anthrax & Testament Bring Thrash Metal to Albany Area
Getty Images
One genre of music that Upstate New York really loves is old school thrash metal.  Two bands that do it the best are Anthrax and Testament, and you'll get a chance to see them live this fall.
When you think of the "Big Four" Anthrax is one of the first bands that comes to mind.  They have kept true to themselves all these years and continue to play as loud and as fast as they want.  If their was a fifth spot in the "Big Four" then old school thrashers Testament would have that spot.  These two bands are still rocking harder than most of the younger guys in the rock music scene.
Anthrax is back in full force with a new album, Worship Music, out September 13th and they are also happy to bring back vocalist Joey Belladonna, who was with the band when they were at the height of their success from 1985-1992.  I have never seen him perform with the band so I am really looking forward to seeing him back on stage.
I saw Testament last summer on the American Carnage Tour with Megadeth and Slayer.  They were fantastic, and sound just as good now as they did back in the 80's.
These two bands are coming to Northern Lights in Clifton Park on November 8th with special guests Death Angel.  Tickets go on sale September 9th(Friday) at the Northern Lights Box Office, all Ticketmaster outlets and Deja Vu. They are $27.50 in advance and $30 day of show.  Money well spent if you ask me.  Northern Lights is going to be ripped to the ground that's for sure.