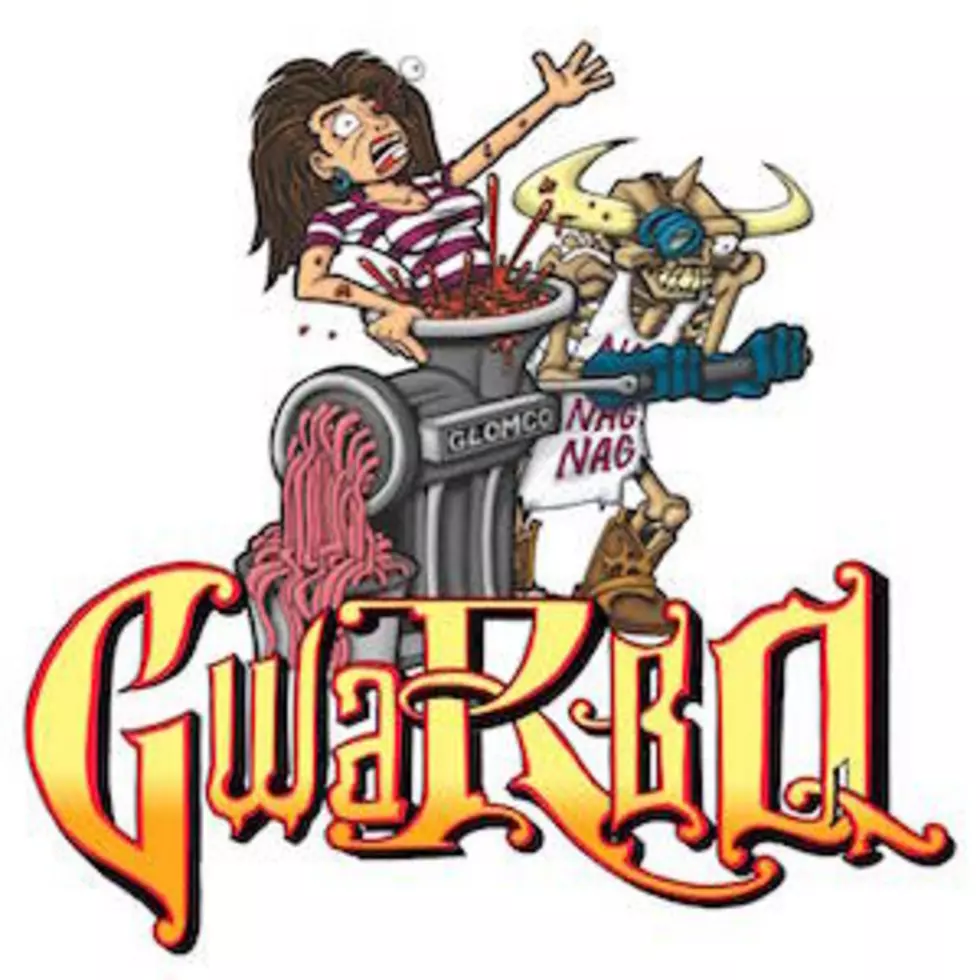 August Burns Red, Murphy's Law + More Added to 2016 GWAR-B-Q Lineup [Exclusive]
GWAR
This year's annual GWAR-B-Q is gonna be another great one! A brand new batch of acts has just been revealed to play the abominable gathering and we've got the exclusive announcement here at Loudwire.
Along with GWAR's pervasive and perverse headlining performance on Aug. 20 at Richmond, Va.'s Hadad's Lake, bands like Lamb of God, Against Me!, American Nightmare, Eyehategod and Lagwagon have already been captured and/or blackmailed into playing the fest.
The newest additions to this year's GWAR-B-Q lineup will further pack the festivities with violence. August Burns Red, Murphy's Law, Occultist, Brain Tentacles (featuring Dave Witte of Municipal Waste), Eat The Turnbuckle, Mobile Deathcamp (featuring former Beefcake the Mighty Slave Todd Evans), Sawyer Family and Death of Rock n Roll (featuring former Flattus Slave Pete Lee) will all descend on Hadad's Lake this year.
Even more acts will be announced soon, so keep your eyes open. Along with the Aug. 20 GWAR-B-Q, Aug. 19 will host the B4BQ with its own day of metal at Richmond venue The National. Also, the GWAR-B-Q's 'Morning After Chill' will take place Aug. 21 as Balsac the Jaws of Death introduces the bohabs to his twisted take on breakfast with an outdoor beer garden and yard games.
For tickets to the 2016 GWAR-B-Q, head over to the fest's official website.
Epic Rock Tales - GWAR's Oderus Urungus Has Cuttlefish Sex Organ Confiscated By Police
See the Departed Scumdog Oderus Urungus on the Top 50 Hard Rock + Metal Frontmen of All Time