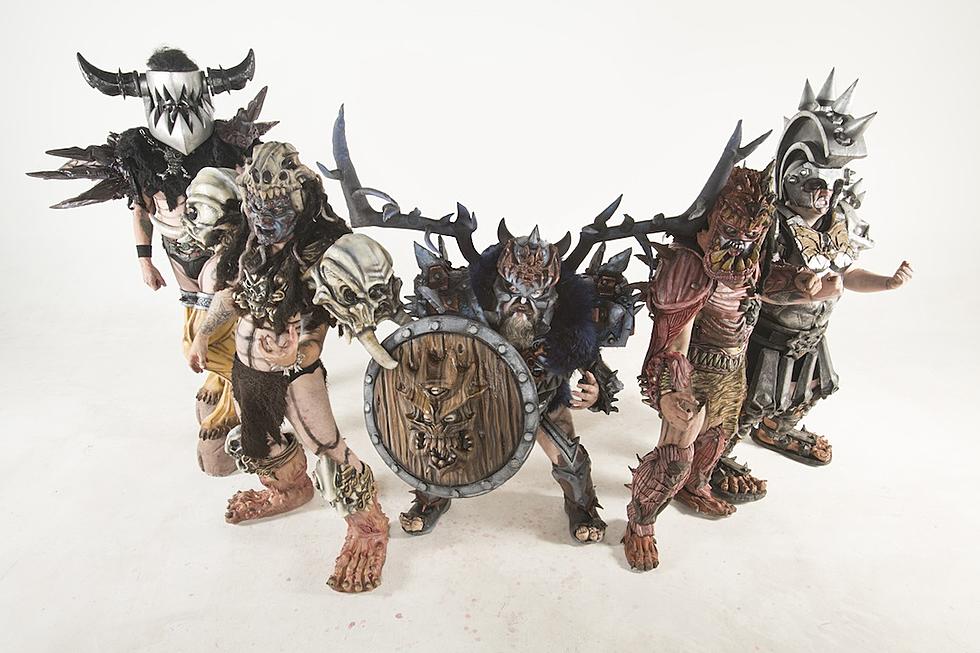 GWAR Cover Song Howard Stern Penned in Sixth Grade on Stern's 'The Wrap Up Show'
Metal Blade
Yesterday morning (Oct. 31), Scumdog lords and masters GWAR invaded the Howard Stern Show for the Wrap Up Show, performing a two song set consisting of Battle Maximus track "Madness at the Core of Time" and a special cover song of "Silver Nickels and Golden Dimes," (audio below) a song Stern wrote in the sixth grade.
"I'm very honored, by the way, that anybody records my song," the legendary DJ began, "but I have to say, they took a lot of liberties with the song." The song was a great fit for GWAR, who have been playing a hybrid of punk enthused metal for nearly three decades.
Frontman Blothar opens up the song, screaming "Mary! Come play with me!" The verse is bouncy and downright fun with Blothar implementing different vocal styles, getting low and gritty and balancing it out with a higher, gravely shriek. The backing vocals are even more aggressive, providing some depth throughout the chorus.
Former Death and current Charred Walls of the Damned drummer and Howard Stern Show staffer Richard Christy exclaimed, "It sounded great," while Stern agreed and chimed in, "I do like their version better." The show's Twitter page also sent out a photo of the band in the studio, which can be seen below.
GWAR just wrapped up their fall tour, finishing things up at the legendary Toads Place in New Haven, Conn. on Halloween night. Earlier this year, the group confirmed they were readying a new album, their first without Oderus Urungus (Dave Brockie) after his tragic death and the first with Blothar up front, who is played by Mike Bishop (bass as Beefcake the Mighty from 1987-1993 and again from 1998-1999).
GWAR Covering "Silver Nickels and Golden Dimes" on The Howard Stern Show
10 Hilarious GWAR Moments