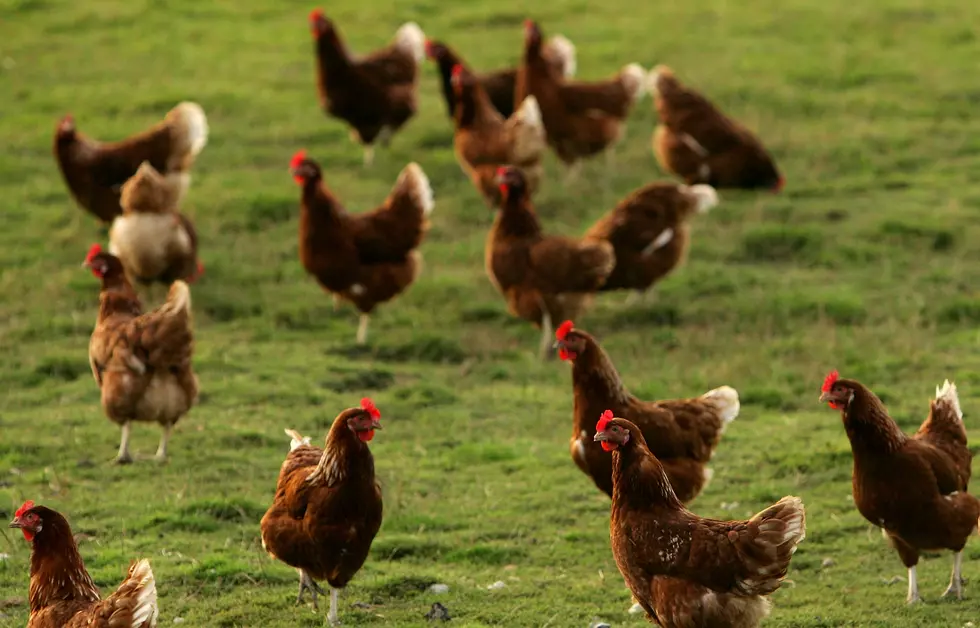 Backyard Chickens In Schenectady
Getty Images
Schenectady city officials are considering allowing for chickens in your backyard! Why not? Your neighbors in Niskayuna and Albany have taken the "eggstra" step to allow hens. A decision is yet to be made but it is getting down to the wire, chicken wire that is.
Recently I moved from Bristol, Connecticut to Niskayuna, New York. Bristol is a city most know as the home of ESPN. Busy streets and state routes cut thru town in all directions with little room for farmland. It was a good place to live but nobody on my street had livestock. We saw bear, turkey and deer but nobody owned them. As far as we knew.
When looking for a place to live here in New York we wanted to be close to work, stores, food and places to take our dog "Mondo". Niskayuna offers that and hens!!
Noise and smell are some of the issues at hand in Schenectady. I am told it can be a "foul" odor. So, how loud could chickens be? I could use a new alarm in the morning!
I think having chickens and hens and such in your backyard in Schenectady is an "eggcellent" idea! Currently there is an ordinance that does not allow livestock in backyards. However, you can get a permit that would allow for hens through the Winter months. As long as it is educational, artistic or for entertainment.
In addition to noise and smell, consideration is being given to neighborhood impact and increased workloads for city employees. City officials are not finished "clucking" about this. Talks will continue through the month of November.
KEEP LOOKING: See What 50 of America's Most 'Pupular' Dog Breeds Look Like as Puppies
Enter your number to get our free mobile app