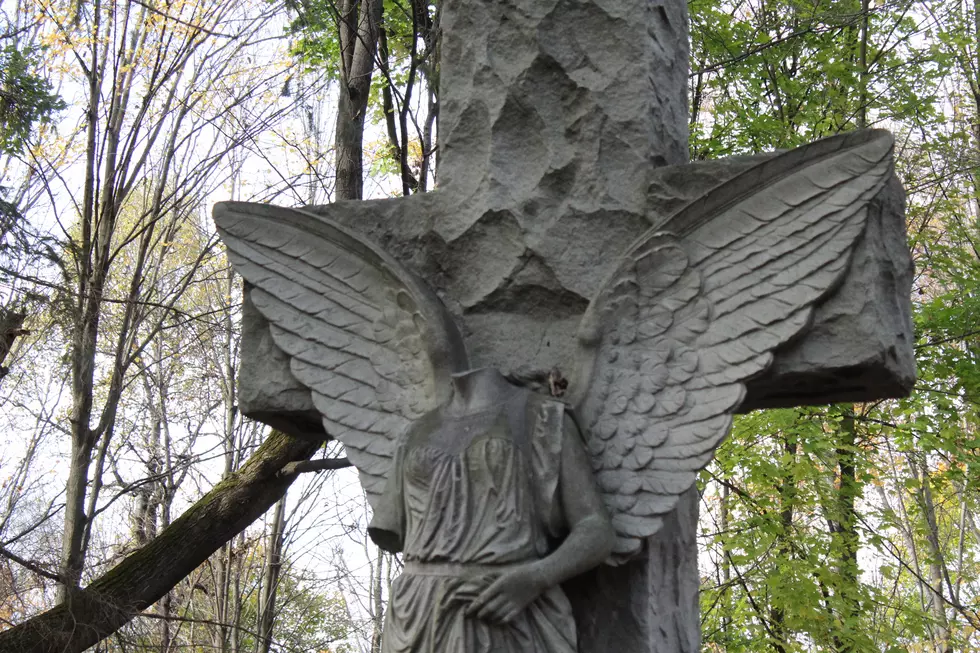 Behind 'The Gates of Hells' – The Abandoned Pinewood Cemetery
Steve King/Townsquare Media
Last year Tatina, my daughter, and a few other co-workers here at Q1057 joined about 200 people for a tour of the old abandoned Pinewood Cemetary. The tours are offered around Halloween and are meant to raise money for the preservation and restoration of the cemetery.
The cemetery, officially named Forest Park Cemetary, but nobody calls it that, has been the subject of many hauntings and creepy stories. From the headless statues that bleed from the neck at night to the disappearing caskets in the mausoleum. The biggest legend is that the front gates are the Gate of Hell. People have experienced being pushed, scratched, and have heard weird sounds at the entrance.
Due to the coronavirus pandemic, there won't be the usual tour of Pinewood Cemetary. So here's a look behind "The Gates of Hell" from last year.
THE ABANDONED PINEWOOD CEMETARY IN TROY
Enter your number to get our free mobile app
CHECK OUT: Abandoned Catskill Game Farm in Photos