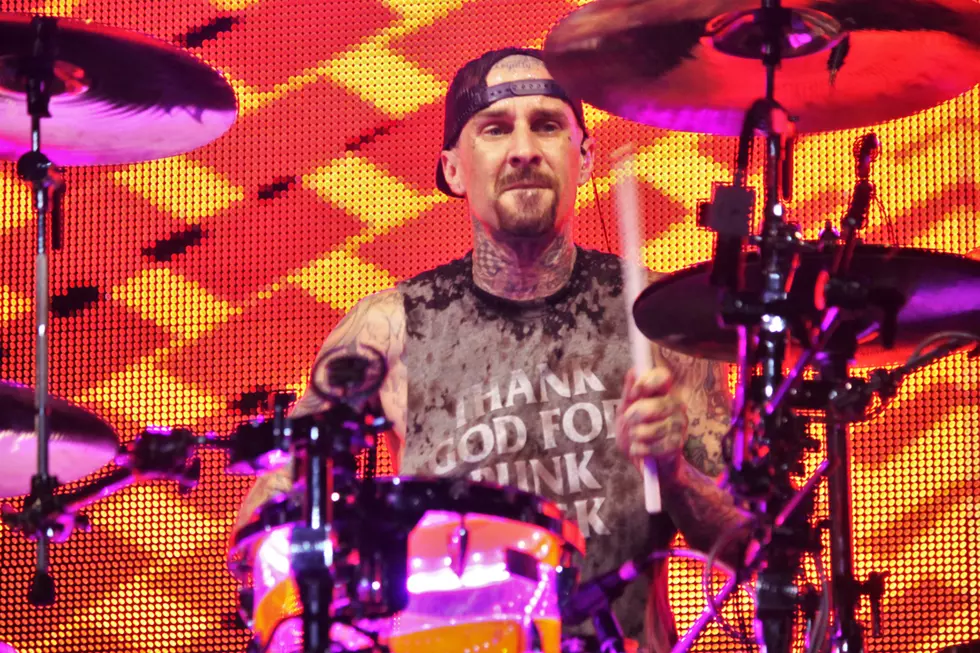 Blink-182 Reveal 2017 U.S. Tour Dates with The Naked and Famous + Waaves
Liz Ramanand, Loudwire
Blink-182 will be providing the soundtrack for your spring yet again. The pop-punk heroes have just announced a new batch of U.S. tour dates sticking mainly to America's southern states.
Blink had an incredible 2016, hitting No. 1 on the Billboard 200 with their seventh studio album, California. Additionally, the tracks "Bored to Death" and "She's Out of Her Mind" also hit No. 1 on Alternative Rock radio. Last summer, Blink took to the road for a successful tour with A Day to Remember, All American Rejects and All Time Low. This time around, Blink will bring The Naked and Famous and Wavves in-tow as openers.
"We're all very excited to continue touring," says Blink-182. "After spending all summer out on the road, we came home to finish the deluxe edition of California, and now we're ready to get back out there. Some festivals, a rodeo, playing cities we've never played before, it's going to be a fun 2017!"
Tickets will go on sale Feb. 20 in most markets and Feb. 21 in others. For full details, head over to Blink182.com. See below for the tour's full schedule.
Blink-182 2017 U.S. Tour Dates:
03/22 – Austin 360 Amphitheater – Austin, Texas*
03/23 – NRG Stadium – Houston, Texas*
03/25 – New Mexico State University – Las Cruces, N.M.*
03/26 – KMFA DAY – Tucson, Ariz.*
03/28 – Lonestar Amphitheater – Lubbock, Texas*
03/30 – Silverstein Eye Center Arena – Kansas City, Mo.*
03/31 – Verizon Arena – Little Rock, Ark.*
04/01 – KDGE Edgefest – Dallas, Texas*
04/19 – Northern Arizona University – Flagstaff, Ariz.*
04/21 – Aztec Music Hall – Amarillo, Texas*^
04/22 – Wal-Mart Amphitheater – Roger, Ark.*^
04/23 – Shrine Mosque – Springfield, Mo.*^
04/25 – Oak Mountain Amphitheater – Pelham, Ala.*^
04/26 – North Charleston Coliseum – Charleston, S.C.*^
04/27 – Knoxville Civic Coliseum – Knoxville, Tenn.*^
05/02 – Pensacola Bay Center – Pensacola, Fla.*^
05/03 – The Pavilion at the Centre of Tallahassee – Tallahassee, Fla.*^
05/04 – Orlando Fairgrounds – Orlando, Fla.*^
05/07 – SunFest – West Palm Beach, Fla.^
05/09 – UNO Lakefront Arena – New Orleans, La.*^
*with The Naked and Famous
^with Waaves
See Blink-182 in the 20 Best Rock Albums of 2016
See Blink-182 in the 10 Hard Rock + Metal Bands That Best Utilize Multiple Vocalists