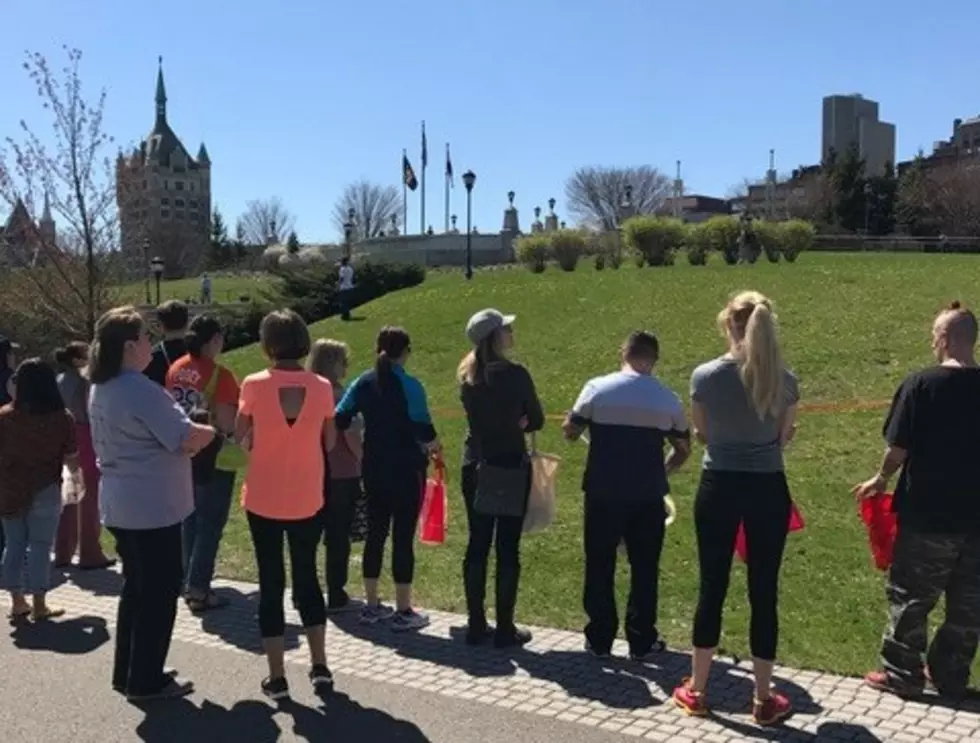 Capital Region Gown-Up Egg Hunt Moves to Scotia for 2018
Candace
If you have yet to participate in the Capital Region Grown-Up Egg Hunt I highly suggest you put it on you must do list this year. You will not be disappointed.
The Capital Region Grown-Up Egg hunt is back for 2018 and this year the egg hunt moves from Albany to Scotia1 The hunt goes down on April 8th at 4pm at Collins Park!
I did this hunt last year at Jennings landing in Albany and let me tell you there is nothing like seeing a ton of grown adults running and crawling trying to gather up eggs.
The Egg hunt is literally exactly what you think it is mostly eggs filled with chocolates scattered about but there are also some eggs that contain some pretty awesome prizes from local businesses. Last year we scored a pearl necklace (get your mind out of the gutter) and a gift certificate to try out some local delicacies that we took full advantage of!
This popular event happening the weekend after Easter is moving to Scotia for 2018!

The Capital Region Grown-Up Easter Egg Hunt started in 2012 as part of a Leukemia & Lymphoma fundraiser. Founders Danielle Sanzone and Karen Jamack started joking with friends on social media about turning the childhood tradition of Easter Egg hunting into a "Grown Up" version featuring prizes geared towards adults. The idea gained so much traction, Sanzone and Jamack created the first event with just a handful of volunteers. It was so successful, they decided to make it an annual tradition benefiting a different charity every year.

We're excited the event has come full circle and will benefit the local Leukemia & Lymphoma Society once again.

 
Tickets for this years hunt will be $15, cash only, and only available the day of the event. Tickets are limited to 300 participants so I suggest you get there a bit early so you don't miss out!