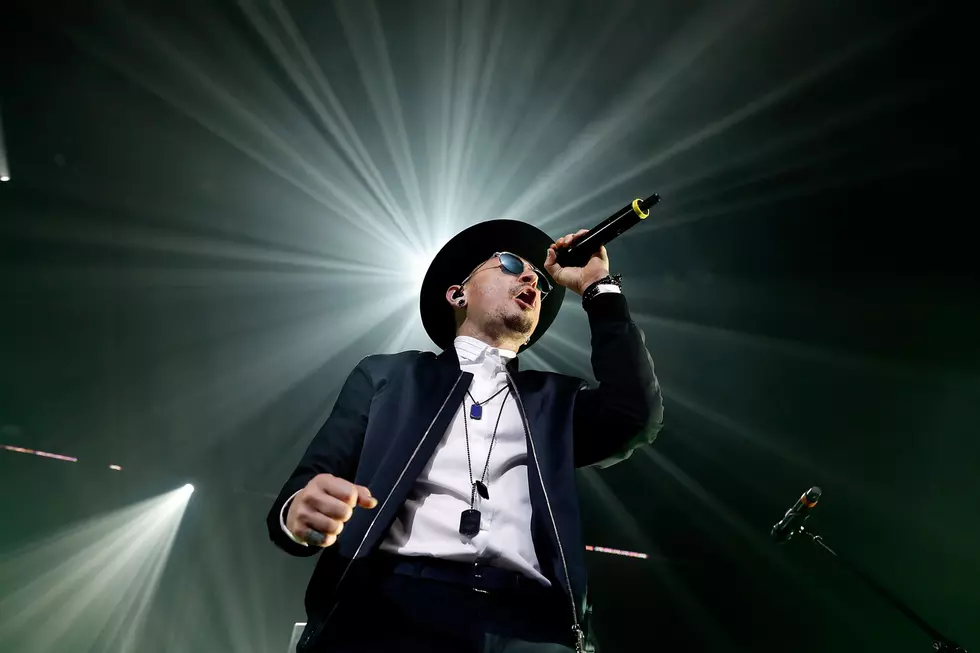 Chester Bennington's Close Friends + Bandmates Share Their Final Conversations With Linkin Park Singer
Isaac Brekken, Getty Images
As the world continues to mourn the death of Linkin Park's Chester Bennington, some of the singer's closest friends have unveiled their final moments with him.
In a piece by Rolling Stone, musicians and longtime friends of Bennington's shared all. Shortly before his death, Chester was planning a reunion tour with his pre-fame band Grey Daze. The gigs were supposed to happen in September and Grey Daze drummer Sean Dowdell recalls how excited Chester was for the run. "He was on top of the world," says Dowdell, who spoke with Bennington just two days before his death.
Also in contact with Chester a few days before his suicide was Stone Temple Pilots' Robert DeLeo. Bennington's former STP bandmate said Chester's messages were "loving, positive, looking-forward-to-the-future, growing-old kinds of things." The day before Chester's passing, he had even emailed former Guns N' Roses drummer Matt Sorum about performing with all-star cover band Kings of Chaos again.
Ryan Shuck, who played guitar in Bennington's side project Dead by Sunrise, says Chester was six months sober as of a month before his death. "He was describing an hour-by-hour battle with addiction," Shuck recalls. "When I look at it now, it's horrifying. He was telling me, down to the detail, what he would do in the first hour he wanted to drink: 'I basically just take it hour-by-hour every day.' "
A partially empty bottle of alcohol was found near Chester's body the day he died, which Shuck feels contributed to Bennington's tragic decision. "We don't know how much, but it doesn't take much when you're that advanced an alcoholic and an addict and you're battling to the extent he described to me," Shuck says. "You don't need much to lose your mind for a minute."
ZZ Top legend Billy Gibbons also shared some of his memories of Chester, "He always had enjoyable tales of his six kids, which he always referred to with a beaming smile, no matter what kind of parental woe might have had him do a double take," stated Gibbons.
Linkin Park's music has been skyrocketing since Bennington's death. The band just broke a Billboard record with 23 tracks on the Hot Rock Songs chart and every Linkin Park album currently holds a place on the Billboard 200 Albums Chart.
Linkin Park Albums Ranked
10 Unforgettable Chester Bennington Moments