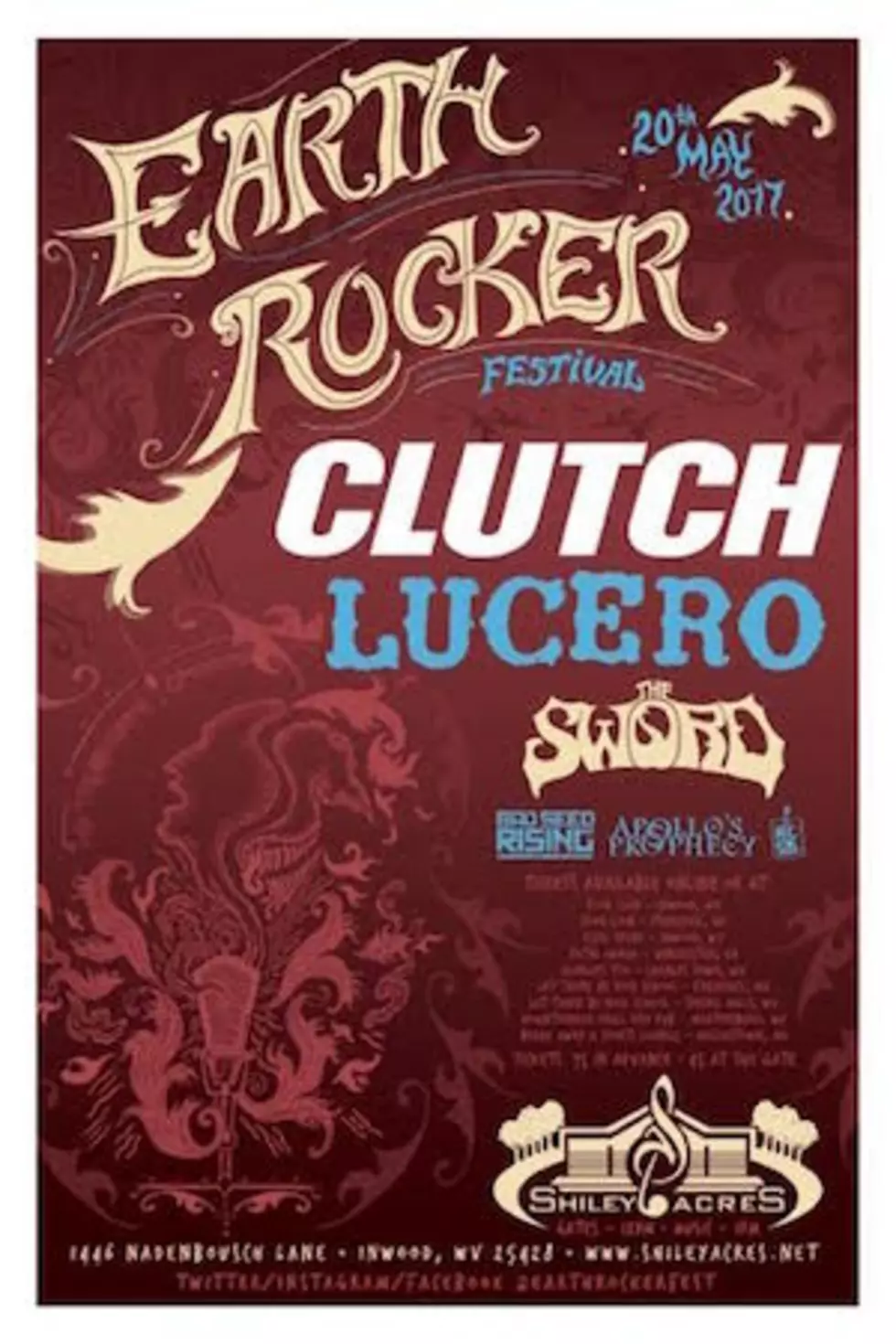 Clutch Book First Ever 'Earth Rocker Festival' With Lucero, The Sword + More
Earth Rock Festival
Clutch have finally announced the details for their first annual Earth Rocker Festival. The inaugural event will take place May 20 in Inwood, W.V. and will feature performances by Clutch, Lucero, The Sword and more.
Clutch frontman Neil Fallon's vision was to bring a bunch of different kinds of rock to West Virginia. "The first annual Earth Rocker Festival takes place at Shiley Acres, in West Virginia," says Fallon. "We played at Shiley Acres last year and it was a blast. Our intent is to have a really diverse bill. If all goes as planned, Earth Rocker Festival will continue as an annual event, hopefully growing in scope over the years."
In addition to the bands listed above, Bad Seed Rising, Apollo's Prophecy and the Frederick, Maryland School of Rock band will perform.
Drummer Jean-Paul Gaster adds, "Earth Rocker Festival is a great way to kick off summer! The green rolling hills of West Virginia will provide the backdrop for our inaugural music event. We wanted to create a musical experience that included a diverse line up of music. We are pleased to announce this year's line up includes our friends the Sword and the legendary Lucero. Come rock with us!"
The parking field for Earth Rock Festival will open at 9AM the day of show. Doors open at noon and the music begins at 1PM. The fest is scheduled to end at sunset and overnight camping at the grounds is allowed. If you've got a child under, 12 you can bring them along free of charge.
2017 Guide to Rock + Metal Festivals
10 Greatest Stoner Bands in Hard Rock + Metal