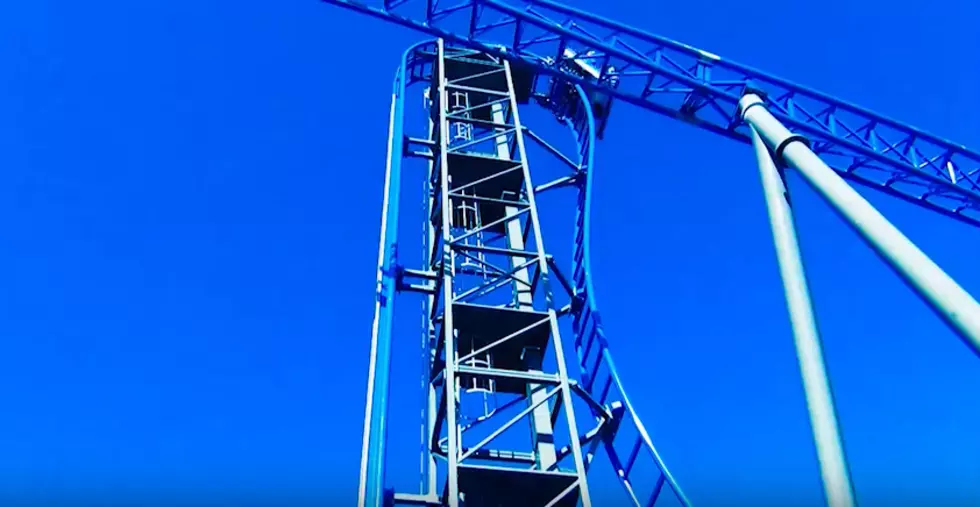 Darien Lake to Debut New Coaster TANTRUM This Summer [VIDEO]
Darien Lake YourTube
Thrill seekers get ready, they say that this new coaster will have the steepest drop of any coaster in New York and Ontario!
If you are looking to get some thrills in this summer there is a new coaster being built at Darien Lake Amusement park called Tantrum which judging by the preview video looks like it's going to have a pretty insane first drop! Dairen Lake's website describes the new coaster as:
Tantrum riders will embark on a 98-foot vertical lift at a 90-degree angle – straight up the coaster's first hill. In a matter of seconds, upon reaching its apex, the train plummets into a 97-degree drop and pretzel inversion. Reaching speeds of 52 mph, the coaster snakes through the structure over a bunny hop, keeps riders wondering which way is up or down during an Immelman turn, and finishes with a tilted loop.
Of course you can always just make your way out to the park and experience it for yourself! Darien Lake officially opened for the season over the weekend however Tantrum is still under construction. The park is hoping to have it up and running in time for Memorial Day weekend.