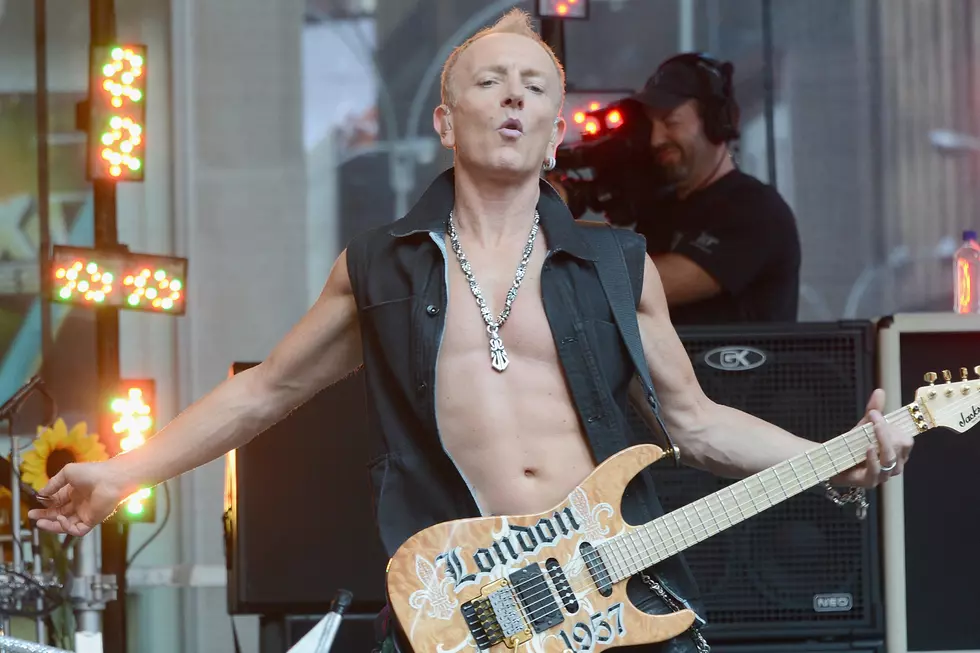 Def Leppard's Phil Collen: 'We're Gonna Be There When Everyone Else Quits'
Dimitrios Kambouris, Getty Images
Q103's Candace caught up with Def Leppard's guitarist Phil Collen this morning to talk about his upcoming appearances in the Capital Region, new music, farewell tours and so much more ...
Def Leppard's Phil Collen has a lot of projects he's been working on recently from producing the new Tesla album, releasing a live album as well as writing and recording a new record for his side project Delta Deep, to two big tours he's on the road with this year.
Q103's Candace got a chance to catch up with Phil ahead of his show Saturday night at the Palace theater in Albany on Joe Satriani's G3 tour to talk about all of it and then some. We talked about sharing the stage with Joe Satriani and John Petrucci, Def Leppard recently releasing their entire catalog to streaming services, the future of Def Leppard including the life span of the band and his thoughts on replacement members, whether there is new music on the horizon, and of course Def Leppard's tour with Journey which will be making a stop in the Capital Region on May 23rd at Albany's Times Union Center!
Tickets for both the G3 Tour and the Def Leppard Journey show are on sale and available now! You can get yours by clicking HERE.